Madison Horn Announces OK Congressional District-5 Campaign to Challenge Incumbent Stephanie Bice
Press Release
•
Sep 14, 2023
Madison Horn, the CEO Of Oklahoma-Based Cybersecurity Firms and a Former U.S. Senate Nominee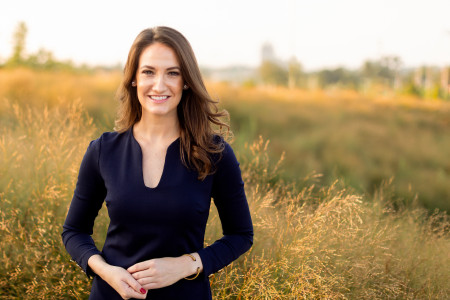 OKLAHOMA CITY, September 14, 2023 (Newswire.com) - Today, Madison Horn officially announced her campaign for Oklahoma's 5th Congressional District. Madison Horn, a 7th generation Oklahoman and proud Cherokee Nation citizen, will challenge Stephanie Bice, who is seeking reelection.
Growing up in Stilwell, Oklahoma, Madison Horn's values of service and hard work were shaped by working alongside her father, the local ag teacher, as he served his students and community.
Madison Horn has 15+ years of experience in the cybersecurity industry and now serves as the CEO for a cybersecurity firm. She's also led global teams for Siemens Energy, where she worked to defend our nation's critical infrastructure and energy sector against terrorist organizations.
"Our country is in crisis and many Oklahomans are facing challenges that most politicians either don't know how to solve or don't care to," said Madison Horn. "Congress is asleep at the wheel and completely lacks focus on the issues that matter — like keeping our country safe and lowering costs for working families."
Madison Horn ran for the United States Senate in 2022 and earned nationwide attention by traveling to all 77 of Oklahoma's counties twice over to talk face-to-face with voters. Madison Horn heard first-hand from Oklahoma families and business owners who were concerned about a rapidly changing workforce and economy, a failing immigration system, and rising living expenses. Madison Horn's commitment remains steadfast on solving the issues that matter most.
"It's time voters are represented by someone with courage. Getting our country headed in the right direction will take bold leaders who actually listen to the concerns of Oklahomans and then have the courage to act."
Source: Oklahomans for Madison