Love Toy Retailer Set Up by Students Hits £1million
Press Release
•
Aug 24, 2016
Students get in on the Love Toy act as university project turns into multi million pound business.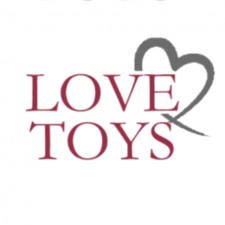 London, England, August 24, 2016 (Newswire.com) - In 2012, Alex Dalley began his work in setting up a business venture like no other. Whilst studying Economics at the University of Sussex, he noticed a growing demand for sex toys amongst his fellow peers. Thinking that there may be a gap in the market for this target audience, he sought about launching LoveToys.co.uk with the help of two of his closest university buddy's (Sam Berry and Jonny Foreman) and nearly three years on, the trio now rake in a whopping £1million a year in sales.
'Sex toys were something that we found ourselves discussing quite often. I had a large group of friends and when we'd pre-drink, or if we were on a night out, it wasn't long before the conversation switched to relationships and toys' he told The Week. 'I knew I wanted to go into business and enlisted the IT and design help of my two closest mate's and it wasn't long before we were spending long nights setting up the site and choosing the products to sell, as well as missing the occasional lecture'.
Sex toys were something that we found ourselves discussing quite often.

Alex Dalley, Co-Founder, Director
Now, three years on, Love Toys boast a collection of over 500 adult toys, lingerie garments and sex essentials, as the raging fire of market demand shows no signs of dampening. The company now employs five full time staff and has progressed hugely since its first annual sales revenue of a very respectable £82,000. It's target market remains students, singletons and couples in their 20's and whilst LoveToys sales are a fraction of market leader Ann Summers, there seems to be no stopping the progression of a brand born from relatively modest roots.
Alex recites the early days of the venture, where all three lived in the same student house and celebrated each order in fine style out on the town. Their bedrooms quickly became stock rooms, as order after order flew in throughout the summer of 2013. These days, the business runs from a state of the art facility in East Sussex, with close links to London and Brighton, where Love Toys regularly host events and parties.
With an estimated 2017 turnover of £1.4million, how much kinkier can Britain's younger population get?
Source: www.lovetoys.co.uk
Tags