LiveEdu to Launch Indiegogo Crowdfunding Campaign
Press Release
•
updated: Sep 14, 2017
LiveEdu, the live and video tutorial learning platform where you can learn how to build real products is now on Indiegogo.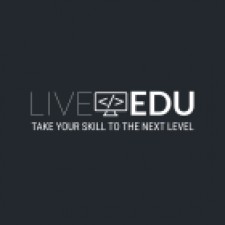 SAN FRANCISCO, September 14, 2017 (Newswire.com) - LiveEdu announced today that it is launching a crowdfunding campaign on Indiegogo. The main goal behind the campaign is to collect premium tutorial project suggestions from viewers and promote premium tutorial projects on LiveEdu. If you give a pledge, you will receive a LiveEdu Pro subscription, and you can also request a premium tutorial project from the fields of programming, game development, data analytics, design, VR & AR, AI, and cryptocurrencies. Other benefits include discounts, T-shirts, cap, stickers and much more.
LiveEdu is a live and video tutorial learning platform where content creators teach learners how to build real products. You can use practical tutorial projects to learn how to build products from the fields of programming, game development, data analytics, design, augmented reality, virtual reality, artificial intelligence and cryptocurrencies.
With LiveEdu you'll be able to:
Watch and learn how to build a complete product from beginning to end
Watch sessions live or as an archived video
Download videos and project files to practice with
Rebuild projects yourself
Get instant answers on your questions in the interactive live chat
Be in a supportive peer-to-peer knowledge sharing community of like-minded people
Improve your job market skills and make more money in your career
After initially launching their beta version at the end of 2015 under the name 'Livecoding.tv' with programming related content, the name was changed to 'LiveEdu' in May 2017. The focus expanded to include six more topics and shifted to concentrate mainly on educational premium tutorial projects. LiveEdu has already been used by over 1,000,000 people from 194 countries since it was launched. More than 13,000 content creators have created over 200,000 hours of video content. The parent company of LiveEdu.tv is LiveEdu Inc. based in San Francisco, California. Their mission is to be the place on the web for project-based learning.
Contact Info
Source: LiveEdu
Related Media