Legislation Offers Reprieve for Cancer Patients With Student Loans; American Financial Benefits Center Praises New Law
Press Release
-
updated: Nov 21, 2018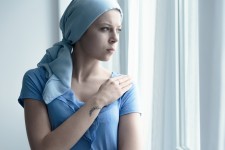 EMERYVILLE, Calif., November 21, 2018 (Newswire.com) - Cancer is hard enough to deal with on its own, so thankfully new legislation has been signed into law that will decrease the financial burden caused by undergoing cancer treatments for thousands of Americans paying down student loans. American Financial Benefits Center (AFBC), a document preparation service company that has helped many student loan borrowers apply for federal repayment programs, applauds this new law that allows cancer patients to put student loans into deferment while undergoing treatment.
"People shouldn't have to worry about things like student loans if they're in cancer treatment fighting for their life. This legislation looks like a slam dunk," AFBC Manager Sara Molina offered when told about the new law.
The Deferment for Active Cancer Treatment Act was introduced by Reps. Ileana Ros-Lehtinen (R-FL) and Ed Perlmutter (D-CO) and signed into law on Sept. 28, 2018. The bill will allow student loan borrowers with cancer to place student loans in deferment, pausing their responsibility to make monthly payments while their focus and finances should be aimed squarely at the medical procedures they need in their fight for survival. If their loans are subsidized, they will not accrue interest during this time. Additionally, surviving patients will receive a six-month grace period after completing their treatment. The bill allows cancer patients to focus on their health instead of their monthly student loan bills. Or, more accurately, it allows them to focus on their health instead of their student loan bill without the negative financial consequences of skipping payments.
This new legislation provides relief for people actively undergoing cancer treatments like chemotherapy or radiation therapy that can last up to four hours a day. Additionally, the six-month grace period is vital because after fighting for their lives, people may need time to get back into the mix of their career in order to reach the level of income they had before treatment. After those six months are up, survivors could choose to look into an income-driven repayment plan, or IDR, aimed to allow them to make more affordable loan payments based on their income and family size. With such a plan in place, financial stress from student loans can become a much smaller burden.
"Nothing is going to make a cancer diagnosis less scary," Molina added, "but at least because of this new law, patients with student loans will have less financial stress while working through their treatment."
About American Financial Benefits Center
American Financial Benefits Center is a document preparation company that helps clients apply for federal student loan repayment plans that fit their personal financial and student loan situation. Through its strict customer service guidelines, the company strives for the highest levels of honesty and integrity.
Each AFBC telephone representative has received the Certified Student Loan Professional certification through the International Association of Professional Debt Arbitrators (IAPDA).
American Financial Benefits Center Newsroom
Contact
To learn more about American Financial Benefits Center, please contact:
American Financial Benefits Center
1900 Powell Street #600
Emeryville, CA 94608
1-800-488-1490
info@afbcenter.com
Source: American Financial Benefits Center
Share:
---
Categories: Financing and Student Loans, Financial News
Tags: cancer treatment, deferment, federal student loans, income-driven repayment
---