Legal Analytics Firm Ranks 2017's Top Performing Barristers and Law Firms in UK High Courts
Press Release
•
updated: May 11, 2017
Report names William Bennett of 5 Raymond Buildings as Top Lawyer, Keystone Law as Top Firm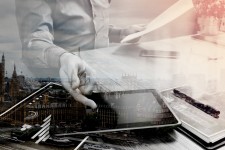 Miami, FL, May 11, 2017 (Newswire.com) - Much has changed in the 18 months since legal analytics firm Premonition released its initial report on the UK's High Courts. Premonition's report purported to make public, for the first time, performance statistics for barristers and law firms. Predictably, the report was met with outrage in many quarters, particularly among lawyers who appeared to fare poorly according to Premonition's numbers. Since then, the company claims, Premonition's work has spurred a significant shift in the attitudes of both law firms and their potential clientele toward data analysis in the legal sector — to the point where the use of analytics has become industry standard practice. Now, with the release of an updated edition of the Premonition UK High Courts Report, available now as a free download at https://www.premonition.ai/reports/, the firm takes stock of a changed playing field.
"[T]he absence of numerical information, statistics and Big Data reduces comparisons of [barristers'] performance to hearsay skewed by qualitative and subjective criteria," writes Premonition Co-Founder & CIO Toby Unwin. A 2016 study by the governmental Competition and Markets Authority (CMA) found that competition in the legal sector "is not working well" due to the unavailability of information on prices and quality of service. Premonition's own analysis backs this up, suggesting that law firms' own choice of barristers is 38% worse than a random selection. Academic studies have proven that traditional legal review services don't move the needle in terms of improving performance outcomes. As a result of increased demand for reliable data, dozens of legal start-ups have sprung up over the last 18 months.
"[T]he absence of numerical information, statistics and Big Data reduces comparisons of [barristers'] performance to hearsay skewed by qualitative and subjective criteria."

Toby Unwin, CIO & Co-founder of Premonition, LLC
"The UK High Courts have just under 4,000 cases a year," Unwin writes in the report's introduction. "We analysed approximately 12,000 of them for our last report. The number two analytics company in the UK recently announced a 5,000-case database. The Premonition database has 143,922 cases." The company claims this figure represents barely a fraction of 1% of the records in its worldwide database, which includes data from the United States, Canada, India, the Netherlands, Australia and New Zealand. This would make Premonition's database larger than industry giants LexisNexis, Thomson Reuters and Bloomberg combined.
With an AI capable of reading more than 50,000 documents per second, Premonition makes sophisticated querying of its litigation archive simple, including performance statistics for specific lawyers before specific judges. This transparency allows general counsels to sniff out false claims with regard to expertise in areas of law where the firm has not built up a significant body of litigation success, and to determine which attorneys out-perform their billing rates. Moreover, Premonition claims to have made interesting findings regarding gender, diversity and pro se (self-represented) litigants, that it intends to release later this year.
Premonition is a Miami, Florida-based firm run by two Englishmen that has become the world's most advanced legal analytics firm in just three years. The company raised a $100 million USD seed valuation in 2015, and the company claims that 19 of the 25 largest global law firms currently use Premonition in their hiring process.
- 30 -
Contact:
Nathan Huber
Premonition L.L.C.
Business Development Director
nh@premonition.ai
(615) 364-0924
Source: www.Premonition.ai