Premonition Patents Semantic Database
Press Release
•
updated: Jan 9, 2019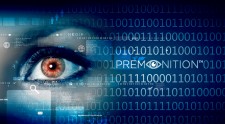 NEW YORK, January 9, 2019 (Newswire.com) - Controversial technology company, Premonition has filed a patent on a technology it claims allows it to store and analyze "anything." Semantic databases are not new – they're technology first developed by the United States Air Force in the mid-1970s, but have since gained little traction. The idea is simple – users can store not only data items, but also the relationships between pieces of data. The systems are also capable of storing the meaning behind data, enabling complex queries looking for specific relationships, people exhibiting certain behaviors, or unusual interactions. They're complicated and often confined to theory due to this complexity. It's that which Premonition claim to have solved. They claim to have produced a "Model for everything" that has unprecedented simplicity.
Premonition CTO, Marcelo Triana explained the invention arose from a need to solve their own problems. "Clients have been coming to us for a while now looking to explore rolling out Premonition solutions into completely unrelated areas. Each area required dozens of new tables and new sets of analytical tools. Toby [Unwin, Premonition's Co-Founder] hates anything that's not elegant and scalable, so we started to look for solutions." Unwin and Triana realized that they could express any scenario or textual explanation using a maximum of just 5 database tables. The simplicity of the structure is far easier to implement than existing models, leading the pair to patent it on behalf of Premonition.
"Simplicity enables scale," explains Unwin. "We can now enter a new industry in unheard of timeframes simply by mapping data to our existing structures. Since the layouts never need to be changed, we don't need to develop and maintain different systems for different industries. It's one tool to rule them all," he enthused. Premonition launched in 2014 and claimed to hold "the World's largest litigation database" just 2 years later. The firm has drawn controversy from its exposure of the role of relationships within the legal profession and the poor results it claims legal clients often receive from lawyers whose courtroom performance results are a dismal reflection of lofty reputations combined with even higher fees.
The company demonstrated it could apply its "perception/reality arbitrage" analytics in areas beyond law, such as discovering which lobbyists got which bills passed with committees, agencies, and politicians. The firm claims to have parlayed this expertise into consulting for government agencies and industry associations on the effect of various laws on litigation outcomes. A study claiming to predict future relative stock performance from litigation performance also caught the eye of the financial markets leading to inquiries from industries Unwin claims are as diverse as healthcare, government, and finance.
Hence the need for a singular data structure to enable rapid implementing of solutions for disparate industries. "It may sound nerdy," says Triana, "but, to us, this is art."
Contact:
Toby Unwin
Director, Premonition LLC
tu@premonition.ai
(407) 376-9585
Source: Premonition