Learning Experiences by Design (LXbD) Partners With Thought Leader and Entrepreneur Andreas Boettcher
Press Release
•
updated: Nov 3, 2020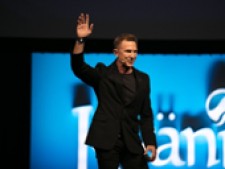 LAS VEGAS, November 3, 2020 (Newswire.com) - LXbD connects with a new partner, successful entrepreneur, sales expert, and empowering public speaker, Andreas Boettcher, to introduce his sales learning experience, "Prescription-Based Selling."
"I am excited to partner with the team at LXbD to have my content and ideas delivered to those working on the front line. The LXbD model of allowing organizations to select the most relevant content along with the trainer that will best fit their culture is ideal and certainly the future of how learning will be best delivered. The first learning experience we offer focuses on prescription-based selling, a proven consultative sales approach that is extremely important today because today's buyers have evolved. Ultimately, the outdated sales techniques no longer work; instead, today's consumers are more affected by sales techniques that are educational, empowering, and pleasant," explains Andreas Boettcher.
Shane Green, founder of Learning Experiences by Design (LXbD), says, "Andreas is one of the most sought-after sales experts for the modern world. We are thrilled to offer his course and work on our platform to our clients and community." LXbD has a team of certified facilitators to deliver courses from experts (like Andreas) both in-person and virtually when needed and in a meaningful format.
LXbD works with thought leaders and experts to develop learning experiences on-demand—meaning they are available when they are most needed. Green says, "While there has been a tremendous push to do all training via technology, we know that a blended learning approach is required. So, while online training is on-demand and easily accessible, we wanted to do the same for live learning in partnership with some great thought leaders. We are excited to be able to offer these masterclasses on topics that managers need most."
About Andreas Boettcher: Andreas is a recognized successful entrepreneur, sales expert, trainer of trainers, and empowering public speaker who has committed his life and career to make a difference in sales organizations worldwide. He's the author of Prescription-Based Selling: How to Sell Without Being Salesy, Amplify Your Talk: How to Create and Deliver Presentations That Serve and Sell, and Making It Right: How to Turn Upset Customers into Raving Fans.
About LXbD: Learning Experiences by Design provides live learning experiences on a variety of skills, ideas, and topics. Clients will be able to choose from an extensive marketplace of live learning experiences and trainers from around the world. If you cannot find the LX you need, LXbD will utilize its vast network of thought leaders to develop it at no cost to you. LXbD also offers facilitators and trainers, certified by world-renowned speaker and trainer, Shane Green, to deliver either an instructor-led LX or your own orientation, leadership development, or other in-house programs.
Contact Information www.lxbydesign.com, Contact us at connect@LXbyDesign.com.
Source: LXbD