Learning Experiences by Design (LXbD) Partners With Author and Thought Leader, Taylor Scott
Press Release
•
updated: Sep 29, 2020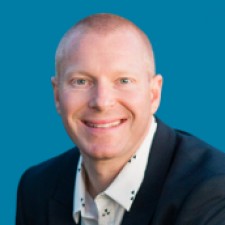 LAS VEGAS, September 29, 2020 (Newswire.com) - ​LXbD is elated to welcome Taylor Scott to their community of thought leaders. Taylor brings an inspiring collection of leadership experiences to LXbD clients with his extensive background as a leadership coach and author. Taylor's passion is contagious as he leaves his audience engaged and motivated to be better leaders in their organization.
"I'm excited to partner with LXbD as I introduce my Lead with Hospitality program at a time when leaders in Corporate America need encouragement and inspiration now more than ever. LXbD's dynamic, on-demand platform opens the door for me to offer my live learning experiences, which help leaders improve their ability to connect, strive for self-mastery, serve, engage, coach, and inspire their teams at a time when workers on the front lines need humanness, emotional connection, and selfless service from their direct manager like never before," explains Taylor Scott.
Shane Green, founder of LXbD, says, "Taylor is a great example of the type of thought leader and expert that companies need to have access to more. His background in hospitality and experience working with some of the best brands in the world means his philosophies and approach are relevant, relatable, and motivational for frontline leaders everywhere. His Lead with Hospitality program and modules offer the type of training frontline leaders desperately need. I'm excited to have his expertise on board."
LXbD is committed to bringing the most relevant and motivating learning experiences to organizations, specifically to frontline managers and supervisors. LXbD works with thought leaders and experts to develop learning experiences on-demand—meaning that they are available when they are most needed. Green says, "While there has been a tremendous push to do all training via technology, we know that a blend is required. So, while online training is on-demand and easily accessible, we wanted to do the same for live learning in partnership with some great human resources thought leaders. We are excited to be able to offer these masterclasses on topics that managers need most."
About Taylor Scott: Taylor Scott is an author, thought leader, and leadership coach with an extensive background in leadership with companies such as Walt Disney Parks and Resorts and The Cosmopolitan of Las Vegas. Taylor is the author of Ballgames to Boardrooms as well as his forthcoming book, Lead with Hospitality, set to be released in April 2021. His experience and passion for inspiring and encouraging people make him an exceptional facilitator and content creator, as he leads memorable, motivating, and effective speaking engagements and trainings.
About LXbD: LXbD provides live learning experiences on a variety of skills, ideas, and topics. Clients will be able to choose from an extensive marketplace of live learning experiences and trainers from around the world. LXbD also offers facilitators and trainers certified to deliver either an instructor-led LX or your own orientation, leadership development, or other in-house programs.
Contact Information www.lxbydesign.com, contact us at connect@LXbyDesign.com.
Source: LXbD