LEAP Group Announces Latest Studio: LEAP Spark Agency
Press Release
-
updated: Jun 4, 2018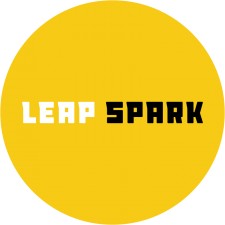 LOUSVILLE, Ky., June 4, 2018 (Newswire.com) - In 2010, LEAP Group saw an underserved market in their own backyard: the small to medium-sized business community. To meet the need, they started JUMP Agency.
Starting out, JUMP Agency's mission was the help businesses boldly JUMP forward. And they achieved that.
But today, we are excited to announce JUMP has rebranded into LEAP Spark. Spark is officially joining the LEAP Group team, alongside LEAP Frame, LEAP Amp and LEAP Agency. And its mission remains the same: Igniting Business Growth.
It's a common belief small to medium sized businesses don't have the resources or budget to market their business in an effective manner. But LEAP Spark shows clients how they can connect with their right audience, through the right channel, at the right time with the right message. And LEAP Spark doesn't simply amplify client's content or brand, it molds to fit their business, assisting in areas where branding, marketing, social content or media is needed.
"Our true north as a business is growth. We feel that by helping our clients make tactical, data-driven decisions on where to spend their marketing dollars, we can have an impact in the most important way: connecting with their audience and cultivating their business," said Ember Marr, director of LEAP Spark.
In 2017, LEAP Spark underwent new management, which led to the rebranding of JUMP.
Now officially a part of the LEAP Group family, LEAP Spark has the accessibility to partner with LEAP Amp, LEAP Frame and LEAP Agency for access to their expertise in social media and media buying, film and animation, and marketing amplification.
And the studio has not slowed down with their rebrand. It's built to work with both local and global brands, in a myriad of fields. Their current client list includes the Chamber of Jeffersontown, University of Louisville Hospital, Brown Care Cancer Center, Beech Acres Parenting Center, The Art Academy of Cincinnati, Republic Conduit, and many others.
LEAP Spark is at LEAP Group's corporate headquarters, located at 2500 Technology Drive. The team includes backing from talent at LEAP Agency, LEAP Frame, as well as LEAP Amp.
LEAP Group has been open since 1999, founded by Daniel Knapp and Alan Gilleo. Since then, the agency has grown into a network of studios: LEAP Frame, a motion graphic and video storytelling studio; LEAP Spark, an agency specializing in small to medium-sized businesses; and LEAP Agency, an agency powerhouse yielding the capabilities of each studio.
Source: LEAP Spark
Share:
---
Categories: Media Industry
Tags: digital media agency, LEAP Group, small to medium sized businesses
---