Leap Amp Dives Into New Collaboration With Deep Eddy Vodka
Press Release
-
updated: Aug 22, 2019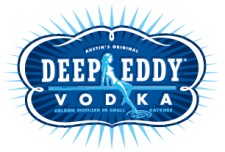 INDIANAPOLIS, August 22, 2019 (Newswire.com) - After signing a deal in March 2019, LEAP Amp has become the new social media and amplification agency for Deep Eddy Vodka. This new partnership marks an exciting milestone for LEAP and Heaven Hill Distilleries, Inc., as Deep Eddy becomes the agency's sixth spirit brand from Heaven Hill's portfolio.  
As Deep Eddy's social media and amplification agency, LEAP Amp will handle both the creative and paid media for the brand's digital channels — meaning, they'll build strategies, produce content, act as community managers and compile reporting on analytics for the new campaigns they're creating for the native Texas brand. Since partnering this spring, the agency has already collaborated with two of their sister studios — LEAP Agency and LEAP Frame — to produce a creative ad campaign for one of Deep Eddy's most popular vodka flavors, ruby red.
One challenge LEAP is excited to take on is how to best strategize for the digital space while remaining true to Deep Eddy's carefree spirit that embraces togetherness away from technology. Ruby DeWitt, director at LEAP AMP, sees it as a fascinating opportunity.
"How do we manifest that feeling of getting people off of their phones and into enjoying each other's company face-to-face while simultaneously promoting that on social?" she said. "We're excited to find interesting ways that bring people to the Deep Eddy culture through social, and once they're here, we can direct them toward enjoying each other in fun ways that are authentic to the brand."
One way they're finding those connections is through music — one of Deep Eddy's core interests. Since being founded in 2010, the brand has made significant investments in field marketing at local and national events like South by Southwest in Austin and nationwide record store days. LEAP Amp has been a large part of mobilizing these activations all across the U.S. and finds that they have been an exciting, organic way to connect people directly to the Deep Eddy way of life.
"It's an authentic brand — a real brand made with real ingredients," Dewitt said. "We look forward to finding real digital ways to connect them to real people."
Founded in 2016, LEAP Amp has become the premier media and amplification agency for the Midwest and beyond. Part of LEAP Group, it is one of four independent studios and agencies that find creative solutions for brands. To learn more about LEAP Amp, visit www.leapamp.com, or follow us on Facebook, Instagram, Twitter and LinkedIn. To learn more about Deep Eddy Vodka, visit www.deepeddyvodka.com.
###
Source: LEAP Amp
Share:
---
Categories: Marketing
Tags: digital marketing, digital media, marketing, social media, social media and amplification
---