Korean Beauty Brand Saranghae Launches Two New Products in the United States With Highly Unusual Ingredients.
Beta launch proved so popular that Saranghae completely sold out in less than two weeks.
Press Release
-
updated: Nov 7, 2017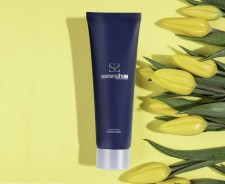 NEW YORK, November 7, 2017 (Newswire.com) - Already one of the fastest-growing Korean skin care brands in the United States with their award-winning Complete 5 Step Anti-Aging System, Saranghae is poised for explosive growth with the broader launch of two of their newest creations: The Saranghae Nourishing & Moisturizing Oil + Foam Cleanser with Truffle Extract and Gold and the Saranghae Pore Refining Charcoal Mask.
(To learn more about Saranghae visit: www.lovesaranghae.com)
The company has historically focused on bringing unique and sometimes unusual ingredients to the market and their newest creations stay true to their philosophy.
"We are extremely excited to announce the launch of two of our newest creations. Our Nourishing & Moisturizing Oil + Foam Cleanser and our Pore Refining Charcoal Mask are clear examples of our dedication to creativity & innovation. Formulated with rare and luxurious ingredients like gold and black truffle, consumers will not find similar products anywhere in North America.  Our newest products still hold true to our core principles: Heal, Regenerate and Protect!" – says Peter Lee, President & CEO of Saranghae.
The broader launch follows a controlled beta test launched in early August.  The program proved so successful that Saranghae completely sold out in less than two weeks and proved to be the most successful product launch to date.
"We forecasted the limited beta test to last six months but to our complete amazement, we had to stop in 13 days due to unexpected demand. Needless to say, we decided to move up our broader launch date." – adds Lauren Greenberg, Director of Marketing for Saranghae.
Kim Jones is a blogger and an Instagram Influencer who shares her insights about the brand and their latest products.
"Great face-care regimens are hard to come by when you have sensitive skin like I do. It seems like most collections I try make me break out, dry out, or oil out (is that a thing?). Fortunately, I found one that is a perfect fit for my skin! I was sent the 5-step Anti-Aging Skincare system from Saranghae, and I am absolutely loving it. I've really been looking for a product that would even out my skin tone to give my skin a smoother look, and that is exactly what Saranghae does for me!" says Kim.
With strong sales and positive customer feedback, Saranghae is forecasting 200 percent growth for Q4.
About Saranghae
Saranghae is an innovative & award winning 5 Step Korean Anti-Aging Routine designed to directly address the root causes that lead to unhealthy, damaged and visibly aging skin. Saranghae achieves this in three distinct steps: Heal, Regenerate and Protect.
Consumer Contact:
customercare@lovesaranghae.com
1.855.895.4344
Media Contact:
Lauren Greenberg
marketing@lovesaranghae.com
Source: Saranghae
Share:
---
Categories: Business to Consumer, Beauty and Personal Care, Beauty and Cosmetic Products, Venture Funding
Tags: amore pacific, anti-aging, beauty, glow receipe, k-beauty, Korean beauty, Korean skincare, laneige, memebox
---