Keiretsu Forum Mid-Atlantic Portfolio Companies Go for a 'Four-Peat' at 2019 ACA Summit Innovation Showcase
Press Release
•
updated: Apr 23, 2019
Keiretsu Forum Mid-Atlantic will take four portfolio companies to the 2019 Angel Capital Association Summit. Local angels hope that one of the four companies snag "Best of Show," securing a "four-peat" for this angel investment group.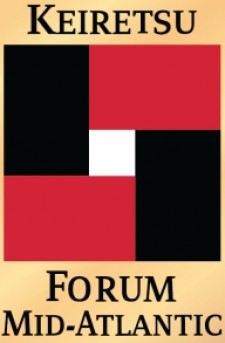 PHILADELPHIA, April 23, 2019 (Newswire.com) - Angel investors are seeing changes in the way they lead innovation and cultivate an entrepreneurial ecosystem. What is new in angel investing and what remains a best practice will be explored at the 2019 Angel Capital Association (ACA) Summit in Chicago on April 24-26.
In addition to keynotes by world-leading angels, roundtable discussions, and networking, the ACA Summit will host an Innovation Showcase with 24 amazing, early-stage companies nominated by member angel groups. Keiretsu Forum Mid-Atlantic has nominated four portfolio companies for this year's showcase and looks forward to bringing home a "four-peat" win in the "Best of Show" category.
The four portfolio companies that will compete at the 2019 ACA Innovation Showcase include:
BrachyThermix
BrachyThermix is developing a novel device to deliver simultaneous heat and radiation to the tumor bed following the surgical resection of a glioblastoma. Based on a previous clinical trial, they anticipate a doubling of the two-year survival rate.
Express Cells
Express Cells uses genetic engineering to create custom cell lines for biological researchers. Their novel gene insertion system is 80 percent faster than existing technologies and allows more complex genetic editing.
Laurent Pharmaceuticals
Laurent Pharmaceuticals is a biopharmaceutical company developing a new treatment paradigm for rare inflammatory diseases, with a lead program in cystic fibrosis (CF). The first target population will be 12+-year-old patients not currently treated by CFTR modulators.
Sage Medic
SageMedic has developed a proprietary, genome-free SAGE Direct Platform to quickly and accurately predict the most effective therapy using the patient's live tumor tissue. SAGE Development Platform can significantly increase the success rates through better lead compound identification and through enriching clinical trials with patients for which the study drug is effective.
The annual ACA Summit is the world's premier professional development event for angel investors. The Summit will bring together 700+ investors to share best practices, build relationships with investors and entrepreneurs, and discuss the latest trends in early-stage tech and life sciences silos. Keiretsu Forum Mid-Atlantic looks forward to introducing the aforementioned portfolio companies to this community and come home with another "Best In Show."
For more information on Keiretsu Forum Mid-Atlantic, visit Keiretsuforum-midatlantic.com.
# # #
Keiretsu Forum Mid-Atlantic is part of Keiretsu Forum, the world's largest and most active investment community of early-stage angel investors. Founded in California in 2000, Keiretsu Forum now includes 53 chapters on four continents. Keiretsu Forum is known for thorough due diligence and exceptional deal flow. For more information about Keiretsu Forum Mid-Atlantic visit Keiretsuforum-midatlantic.com.
Source: Keiretsu Forum Mid-Atlantic