Keiretsu Forum Mid-Atlantic Partners and CONNECTpreneur to Advance Innovation and Entrepreneurship
Press Release
•
updated: Jan 30, 2019
Keiretsu Forum Mid-Atlantic and CONNECTpreneur partner to improve opportunity and services to entrepreneurs and patient investors in the region.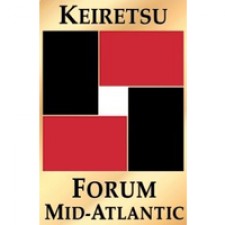 BETHESDA, Md. , January 30, 2019 (Newswire.com) - The premier investor network in the Mid-Atlantic has entered into a resource partnership. Keiretsu Forum Mid-Atlantic and the CONNECTpreneur community have entered into an agreement that will advance innovation, entrepreneurship, and investment in the region.
CONNECTpreneur is an event-oriented community. Through bi-monthly forums, CONNECTpreneur brings together thousands of CEOs, Entrepreneurs, VCs, and Angels, CXOs and other business leaders in the Mid-Atlantic Region. The events consist of networking, keynote speeches, investor panels, and a startup showcase. Says Tien Wong, Founder of CONNECTpreneur: "Our goal is to harness innovation, seasoned investors, and patient capital to create breakthrough startups. This happens by facilitating deal-making in an entrepreneurial ecosystem."
"Since 2011, Keiretsu Forum Mid-Atlantic has provided resources, mentoring, and funding to entrepreneurs while delivering investor members with the highest quality deal flow," says Howard Lubert, Co-founder of Keiretsu Forum Mid-Atlantic and South-East Chapters. "In 2017, Keiretsu Forum Mid-Atlantic received 345 entrepreneur applications and members provided more than $7 million in funding to 57 companies. Investment data for 2018 will be reported shortly."
This partnership will provide entrepreneurs pitching to members of either organization an opportunity to present to the other organization. Further, it allows investors to join together and provide funding resources needed by a company. This type of deal syndication has been a common practice amongst Venture Capital firms for decades and Howard Lubert of Keiretsu Forum has been advocating for it within angel investment communities.
Keiretsu Forum Mid-Atlantic is part of Keiretsu Forum, the world's largest and most active investment community of early-stage angel investors. Founded in California in 2000, Keiretsu Forum now includes 55 chapters on 4 continents. For more information about Keiretsu Forum Mid-Atlantic of the 2018 Angel Capital Expo visit Keiretsuforum-midatlantic.com.
###
Source: Keiretsu Forum Mid-Atlantic
Related Media