Keirestsu Forum Mid-Atlantic to Lead Investor Academy Workshop on What to Know Before Investing in a Startup
Press Release
•
updated: May 14, 2019
A term sheet is a startup company's most important marketing tool. In this workshop, Keiretsu Forum Mid-Atlantic will explore the most important elements for an investor and startup to consider when negotiating terms.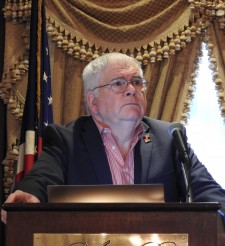 PHILADELPHIA, May 14, 2019 (Newswire.com) - This week, Keiretsu Forum Mid-Atlantic will offer members an Investor Academy Series to explore and deepen knowledge in areas of angel investing. This Investor Workshop will provide clear, practical information on early-stage term sheets and focus on helping newer angel investors understand deal terms. Key concepts covered in the seminar include:
• Corporate structures preferred by investors
• Advantages and disadvantages of equity versus debt and derivative alternatives
• A practical framework for the important components of term sheets
• What terms like "liquidation preference" and "participation rights" mean
• Key terms to address investors' concerns
• The basic philosophy for negotiation
Howard Lubert will lead this workshop. Mr. Lubert co-founded Keiretsu Forum Mid-Atlantic and founded Keiretsu Forum South-East. He is a serial entrepreneur, accredited investor, and technical due diligence specialist. He will lend more than 30 years of due diligence and term sheet experience to those who chose to attend this workshop.
A term sheet is an emerging company's most important marketing tool. An angel investor should understand the term sheet, the document that outlines the terms and conditions of the agreement between an investor and a startup.
Interested accredited investors who would like to attend should contact Keiretsu Forum at info@KeiretsuForum-MidAtlantic.com . The workshop will take place on Wednesday, May 15th at the law office of BakerHostetler Philadelphia, in the Cira Center. The training will run from 12:00- 2:00 (approximately) and lunch will be provided.
Keiretsu Forum Mid-Atlantic is part of Keiretsu Forum, the world's largest and most active investment community of early-stage angel investors. Founded in California in 2000, Keiretsu Forum now includes 53 chapters on 4 continents. Keiretsu Forum is known for thorough due diligence and exceptional deal flow. For more information visit www.KeiretsuForum-MidAtlantic.com.
# # #
Source: Keiretsu Forum Mid-Atlantic
Related Media