Keep if Fresh, Keep It Local at the Brewer's Cabinet
Press Release
•
updated: Mar 5, 2019
Brewery offers Tuesday trade-in program encouraging beer lovers to drink Local and Fresh!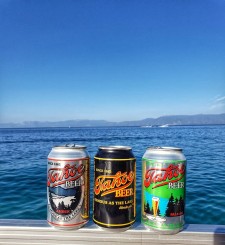 RENO, Nev., March 5, 2019 (Newswire.com) - Upgrade out-of-town, expired beers every Tuesday during the Keep it Fresh, Keep it Local six-pack swap out promotion at The Brewer's Cabinet.
"Clean out your refrigerator and bring old, out-of-state six-packs in for a fresh, locally made sixer in our Tap Room!" said Michael Connolly, owner of The Brewer's Cabinet. "This is a great opportunity to support the breweries right here in Reno and freshen up the ol' beer fridge with great brew."
The fine print:
- One six-pack per customer per Tuesday.
- This is for takeout only. No consumption on-site.
- Six-pack must have a time stamp, be over 90 days old or be past the "drink by date."
- Six-pack must be from out of state, no local breweries.
- Six-pack must be a complete six-pack, no broken or mixed six-packs
- Customers may exchange an out-of-date Brewer's Cabinet 6pk they find in the local Market (must have a time stamp on it).
ABOUT BREWER'S CABINET
A brewery designed with the idea of creating fresh, exciting and unique beers, this small batch brewery allows flexibility not limited by popular fads, current trends or industry pressure in crafting our beers. With a small kitchen on-site of the brewpub facility located in downtown Reno, The Brewer's Cabinet provides a fresh and local menu for customers with an emphasis on quality ingredients that pair superbly with the brews.
For more information, visit thebrewerscabinet.com.
Source: Brewer's Cabinet
Related Media
Additional Links