Joseph "Joe" J. Dierker Has Been Recognized Among the Top in His Industry by the Expert Network©
The Expert Network© celebrates its newest member, Attorney Joseph "Joe" J. Dierker
Press Release
-
updated: Apr 25, 2017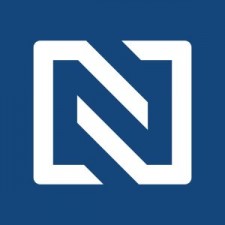 Saskatoon, SK, April 25, 2017 (Newswire.com) - Joseph "Joe" J. Dierker, Q.C., Counsel, McDougall Gauley LLP, has joined The Expert Network©, an invitation-only service for distinguished professionals. Mr. Dierker has been chosen as a Distinguished Lawyer™ based on peer reviews and ratings, dozens of recognitions, and accomplishments achieved throughout his career.
Mr. Dierker outshines others in his field due to his extensive educational background, numerous awards and recognitions, and career longevity. With his sights set on a career in law, Joe continued at the University of Saskatchewan to obtain his Juris Doctor in 1960, commencing employment at McDougall Gauley thereafter. He was admitted to the Saskatchewan Bar in 1961 and continued as part of the McDougall Gauley legal team. In 1976, he earned a Certificate in Corporate Finance from Harvard Business School with an eye toward expanding his knowledge of finance to better serve his clientele.
With over 50 years dedicated to law, Mr. Dierker brings a wealth of knowledge to his industry and, in particular, to his areas of specialization, corporate, commercial, financial, and legislative issues faced by financial institutions. When asked about his decision to pursue a career in law, Mr. Dierker said:
"I had a feeling that in order to accomplish a full life, I had to know how to deal with the rapidly changing economic and social structures and their diverse impact on people, so I continued with my pursuit of my undergraduate courses and then ultimately in law, to follow that concern and care."
Throughout his career, Joe has been highly involved in the drafting of credit union focused financial institutional legislation for both the government of Canada and the province of Saskatchewan, including the recent laws permitting credit unions to become part of the national Canadian banking structure. As well, he has advised on the establishment of numerous financial institutions and structuring their operations to meet prudential and regulatory needs. Today, he dedicates a significant portion of his practice to helping financial enterprises restructure or consolidate as well as advising them on major financial arrangements. Joe continues to advise clients on regulatory laws for Canadian and international credit unions. Over the years, he has become known as the "Godfather" of the Credit Union System, an organization that honored him with the Hall of Fame Award in 2013 for five decades of excellent work.
Additionally, Joe participated in the design and incorporation of First Nations Bank of Canada, the first Canadian bank owned by First Nation communities that is focused on the unique financial service needs and priorities of these communities.
Joe has worked extensively on the development of laws for, and the structuring of Canadian and international co-operative entities, that provide a wide range of operations and services. He has participated significantly in the development and implementation of Canadian tax laws for credit unions and co-operatives.
Joe has advised significantly on the structure and operations, including applicable regulatory rules, for pension plans for co-operative and credit union entities, pension and benefit plans for educators and company plans for the conversion of government plans. With such extensive experience and vast knowledge, Joe is frequently asked to present to professional business groups and associations in the areas of corporate governance and finance.
In particular, Joe has, for years, focused on the developing policies and laws governing the prudential operations of financial institutions, especially credit unions. He has paid particular attention to the safe operations of these entities to ensure prompt and safe clearing and settlement of cheques and other financial instruments, both domestically and internationally. He continues to work with credit union regulatory bodies, both in the oversight of the taking of deposits and the assurance to depositors against any possible failure of the financial institution.
Outside of his legal career, Joe has been an active participant in serving his community. He is an active member of his local Rotary Club and through it, is involved in providing assistance, particularly educational and health assistance, to both local and international communities. As an example, his local Rotary Club built a school in Haiti after the disastrous 2010 earthquake. Joe is an active participant in his faith community and provides many hours of singing support, including to senior and handicapped residences. Joe's children and grandchildren are working and attending college in widely dispersed areas of the world. An important part of his family function is to provide "cookie care packages" that he personally makes, to them, around the world.
For more information, visit Mr. Dierker's profile on The Expert Network© here: https://expertnetwork.co/members/joseph-%22joe%22-j-dierker,-qc/1301b0912cba6cc9
The Expert Network© has written this news release with approval and/or contributions from Joseph "Joe" J. Dierker. The Expert Network© is an invitation-only reputation management service that is dedicated to helping professionals stand out, network, and gain a competitive edge. The Expert Network© selects a limited number of professionals based on their individual recognitions and history of personal excellence.
Source: The Expert Network©
Share:
---
Categories: Corporate Law, Commercial Law, Law
Tags: Attorney, Canada, Distinguished Lawyer, Joseph "Joe" J. Dierker, Professional Excellence, Saskatchewan, The Expert Network, Virginia, Washington DC
---