John Gray, Don Miguel Ruiz, Rebecca Rosen and Other Luminaries on the Moments With Marianne Radio Show
Press Release
•
updated: Feb 28, 2017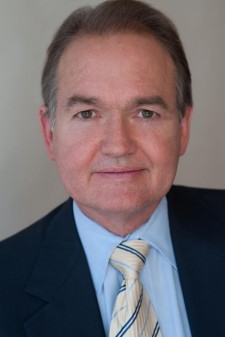 Denver, CO, February 28, 2017 (Newswire.com) - ​​​​​​​​​​​Tune in to the Moments with Marianne radio show, with host Marianne Pestana during the month of March for inspiring interviews with bestselling authors John Gray, Don Miguel Ruiz, Rebecca Rosen, Lisen Stromberg, Carolyn Scott-Hamilton and Dr. Romie Mushtaq, plus many more illuminating guests!
Beyond Mars and Venus with John Gray
"No one delivers greater wisdom about relationships than John Gray. In Beyond Mars and Venus, he provides much-needed guidance as to how to navigate the path of love in complicated times like these."

Marianne Williamson, #1 New York Times bestselling author
John Gray, Ph.D. is the #1 bestselling relationship author of all time. He is the author of over 20 books, including The New York Times #1 Best-Selling Relationship Book of All Time: MEN ARE FROM MARS, WOMEN ARE FROM VENUS. His books have sold over 50 million copies in 50 different languages around the world.​
John Gray is a popular speaker on the national and international lecture circuit and often appears on television and radio programs to discuss his work. He has made guest appearances on such shows as Oprah, The Dr. Oz Show, Good Morning America, The Today Show, The CBS Morning Show, Live with Regis, Fox & Friends Weekend, Good Morning New York, Larry King Live, CNN and Company and many others. He has been profiled in major publications across the United States. www.MarsVenus.com
Ancient Toltec Wisdom with Don Miguel Ruiz
Don Miguel Ruiz is the international bestselling author of a series of books including The Four Agreements - 8 years on The New York Times bestseller list- the 36th bestselling book of the decade, over 6 million copies sold in the United States and translated in over 40 languages. He has dedicated his life to sharing the wisdom of the ancient Toltec through his books, lectures, and journeys to sacred sites around the world. Other books include: The Mastery of Love, The Voice of Knowledge, Prayers, Beyond Fear and The Fifth Agreement, a collaboration with his sons Don Jose and Don Miguel Jr. Don Miguel Ruiz has been featured as a regular guest on Oprah and The Ellen Degeneres Show. www.MiguelRuiz.com
"Don Miguel Ruiz's book is a roadmap to enlightenment and freedom." -- Deepak Chopra, New York Times bestselling author
What The Dead Have Taught Me About Living Well with Rebecca Rosen
Rebecca Rosen is an international best-selling author, inspirational speaker, and star of Lifetime's The Last Goodbye. Known for her accessible style and stunningly accurate ability to connect with the departed, her broad appeal and healing message have led to repeated national media appearances on The Dr. Oz Show, Dr. Phil, Entertainment Tonight, Fox and Friends and more. Rebecca regularly tours around the country performing in front of sold-out live audiences. http://RebeccaRosen.com
"Rebecca takes you on a very revealing and deeply personal journey inside her wold of being a professional psychic medium while skillfully explaining the responsibilities of both. Poignant, spiritual, powerful and heartfelt." -- John Edward, Psychic Medium, New York Times bestselling author of After Life and Crossing Over
Moments with Marianne Radio Show
Moments with Marianne is heard at Dreamvisions 7 Radio Network and WMEX 1510AM, which airs in Massachusetts, Rhode Island, Connecticut, Maine, New Hampshire and Worldwide. Click here to see the show schedule and links to listen LIVE regardless where you are located!
In a single moment your life can change! "Moments with Marianne" is a transformative hour that covers an endless array of topics with the 'best of the best.' Her guest are leaders in their fields, ranging from inspirational authors, top industry leaders, business and spiritual entrepreneurs. Each guest is gifted, and a true visionary! A recognized leader in her own work, and while teaching others to develop, refocus, and grow; Marianne will bring the best guest, and sometimes a special surprise. Don't miss this – you never know just which 'moment' will change your life forever. To view the entire March schedule visit: www.MomentsWithMarianne.com
Source: Marianne Pestana LLC
Related Media
Tags
Additional Links