Jane Elaine Ballerini Presenter for Webinar on SBA Lending
Documenting, Closing and Servicing 7(a) and CDC/504 SBA Loans
Press Release
-
updated: Jan 26, 2017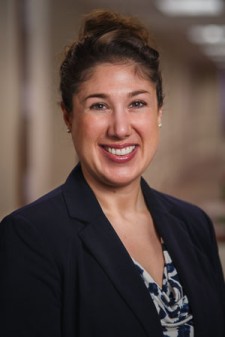 New Haven, CT, January 26, 2017 (Newswire.com) - Jane Elaine Ballerini, an attorney with the law firm Neubert, Pepe & Monteith, P.C., recently presented a webinar with Robert F. Polito, Jr. of Webster Bank for Strafford Publications, Inc. on SBA Lending: Documenting, Closing and Servicing 7(a) and CDC/504 Loans. Ms. Ballerini and Mr. Polito covered the terms and conditions of the Section 7(a) loan and the CDC/504 acquisition/equipment financing mortgage loans. They also discussed best practices, pitfalls, and recent changes and developments that impact loan closings.
Attorney Ballerini practices in the areas of commercial real estate law, commercial finance and general commercial and business law. She represents local and national banks in the extension of asset-based, mortgage and construction loans to commercial borrowers. Attorney Ballerini is one of only a few practicing U. S. Small Business Administration (SBA) Designated Attorneys in Connecticut. She has developed a subspecialty in representing traditional lenders and Certified Development Companies in transactions involving government guaranteed loans including loans made under the SBA's CDC/504 and 7(a) loan programs.
About Neubert, Pepe & Monteith
Neubert, Pepe & Monteith, P.C. is a general practice law firm located in New Haven, Connecticut with offices in Fairfield, Connecticut and White Plains, New York (www.npmlaw.com). The firm provides counsel in the areas of Alternative Dispute Resolution & Mediation, Bankruptcy & Creditor Rights, Commercial Finance & Banking, Commercial Litigation, Construction Law & Design Professionals Liability, Corporate & Business Transactions, Employment & Labor Law, Healthcare Law, Medical Malpractice & Hospital Liability Defense, Professional Malpractice & Liability Defense, Real Estate, and Taxation, Trusts & Estates.
Source: Neubert, Pepe & Monteith, P.C.
Share:
---
Categories: Legal Services, Law Firms, Real Estate Law
Tags: Attorney Jane Ballerini, Neubert Pepe Monteith, New Haven real estate lawyer, SBA designated attorney
---