James G. Maggio Has Been Recognized Among the Top in His Industry by the Expert Network©
The Expert Network celebrates its newest member, Attorney James G. Maggio
Press Release
-
Aug 10, 2016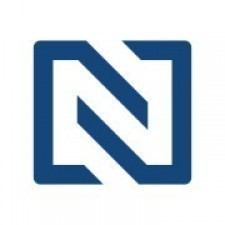 Catonsville, MD, August 10, 2016 (Newswire.com) - ​​​​​​​​James G. Maggio​​, Attorney at Law, has joined The Expert Network, an invitation only service for distinguished professionals. Mr. Maggio​​​​​​​​​​​​​​​​​​​​​​​​​​​​​​​​​​ has been chosen as a Distinguished Lawyer™ based on peer reviews and ratings, dozens of recognitions, and accomplishments achieved throughout his career.
Mr. Maggio​​​​​​​​​​​​​​​​​​​​​​​​​​​​​​​​​ outshines others in his field due to his extensive educational background, numerous awards and recognitions, and career longevity. He received his Juris Doctor from the University of Baltimore School of Law in 1978 and also holds a Bachelor of Arts from the University of Maryland. He has been named a Maryland Super Lawyer by Baltimore Magazine ​from 2012 to 2014 and in 2016.
With 39 years dedicated to law, Mr. Maggio​ ​​​​​​​​​​​​​​​​​​​​​​​​​​brings a wealth of knowledge to his industry, and in particular to his areas of specialization, personal injury law and criminal defense. When asked why he decided to pursue a career in law, Mr. Maggio​​​​​​​​​​​​ said:
"My father came out of World War II and his aspiration was always to become an attorney. Sadly, he died in a car accident when I was three. I recall my mother telling me at one point that he actually did go to the University of Baltimore for several months while he was working twelve, thirteen hours a day. But he couldn't make the schedule work. So it was really my father who inspired me to go into law."
Over the course of his career, Mr. Maggio has become widely vaunted for his deft abilities in the courtroom. His practice experience in criminal and civil litigation includes more than ninety jury trials in various jurisdictions throughout Maryland, while he taught trial and litigation skills as an adjunct faculty member at the University of Maryland School of Law for more than twenty years.
As a thought-leader in his industry, Mr. Maggio keeps a close eye on prevailing trends in criminal defense and personal injury law. He noted:
"There are interesting developments in the use of cell phone data and cell tower technology to track criminal activity with interesting fifth amendment ramifications. In the area of personal injury, the plaintiff's field is hard pressed to keep pace with the advances in the medical profession. Careful selection of expert witnesses is more important than ever before."
Mr. Maggio is a member of the State Bar of Maryland and a Former Adjunct Faculty member of the University of Maryland School of Law.
For more information, visit Mr. Maggio​​​​​​​​​​​​​​​​​​​​​​​​​​​​​​​​​'s profile on the Expert Network here: http://expertnetwork.co/members/james-g-maggio/00074ec62c89eb2f​
###
The Expert Network has written this news release with approval and/or contributions from James G. Maggio​. The Expert Network is an invitation-only reputation management service that is dedicated to helping professionals stand out, network, and gain a competitive edge. The Expert Network selects a limited number of professionals based on their individual recognitions and history of personal excellence.
Source: The Expert Network
Share:
---
Categories: Criminal Law, Law
Tags: Attorney, Distinguished Lawyer, James G. Maggio, Maryland, Professional Excellence, The Expert Network
---