James E. Sudduth III Has Been Recognized as One of the Top in His Industry by the Expert Network©
The Expert Network© celebrates its newest member, Attorney James E. Sudduth III
Press Release
-
updated: Oct 4, 2017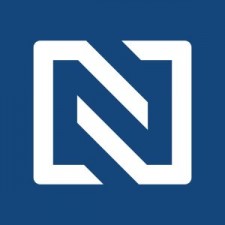 LAKE CHARLES, La., October 4, 2017 (Newswire.com) - James E. Sudduth III, Founder, Sudduth & Associates, has joined The Expert Network©, an invitation-only service for distinguished professionals. Mr. Sudduth has been chosen as a Distinguished Lawyer™ based on peer reviews and ratings, dozens of recognitions, and accomplishments achieved throughout his career.
Mr. Sudduth outshines others in his field due to his extensive educational background, determination, and numerous awards and recognitions. Mr. Sudduth received a bachelor's degree in finance from Louisiana State University, with honors, and went on to earn his Juris Doctor at LSU's Paul M. Hebert Law Center.
A member of the American Law Society, Mr. Sudduth brings a wealth of knowledge to his industry, and in particular to his areas of specialization, labor and employment litigation, personal injury law, and criminal defense. When asked why he decided to pursue a career in law, Mr. Sudduth said:
Arbitration is absolutely taking away people's constitutional rights to a trial. People aren't aware of it; they don't understand that arbitration is any better or worse.
"I've always wanted to be an attorney, ever since I was a kid. If you ever met my father or grandfather you would think they were attorneys from the way they acted. I always wanted the thrill of being in a courtroom, the thrill of advocating. Athletes have football fields and baseball fields, but those of us who are intellectuals and advocates, we have a courtroom to help people and make a real difference."
As a thought-leader in his field, Mr. Sudduth is uniquely positioned to identify emerging trends in his areas of specialty. With a particular focus on employment discrimination cases, Mr. Sudduth has encountered a lot of injustice, and he is concerned about some of the trends he has seen in the past several years. He feels especially strongly about the prevalence of arbitration in the realm of employment litigation. He comments:
"Arbitration is absolutely taking away people's constitutional rights to a trial. People aren't aware of it; they don't understand that arbitration is any better or worse. Anytime someone signs an employment agreement, they're signing a plethora of papers—anything from 'here's your mailbox key' to 'sign here for confidentiality.' So, when they sign the one that says 'here's an arbitration policy,' for me it raises the question: 'Did that person truly consent?' I'll often bring up in court the argument that they never really had a choice. If they would have said, 'no, I won't sign an arbitration agreement,' they very well may not have gotten the job. The company would say, 'If you don't want to sign it, don't work here.' So I really relish the opportunity to represent individuals against these big companies."
Mr. Sudduth has been widely recognized for his work in the law over the course of his career. Since founding his firm four years ago, he has expanded it from a one-person office to a team of three well-equipped associates and supporting staff. For the past two years, Mr. Sudduth has been nationally ranked in the top 10 criminal defense attorneys under the age of 40 by the National Academy of Criminal Defense Attorneys. 
For more information, visit Mr. Sudduth's profile on the Expert Network© here: https://expertnetwork.co/members/james-e-sudduth/3a2725dc2d75008a
The Expert Network© has written this news release with approval and/or contributions from James E. Sudduth. The Expert Network© is an invitation-only reputation management service that is dedicated to helping professionals stand out, network, and gain a competitive edge. The Expert Network© selects a limited number of professionals based on their individual recognitions and history of personal excellence.
Source: The Expert Network©
---
Categories: Criminal Law, Law
Tags: Attorney, Distinguished Lawyer, James E. Sudduth III, Louisiana, Professional Excellence, The Expert Network
---