Jack Uldrich: Getting on the Right Side of the Future
Press Release
•
updated: Dec 8, 2016
Global futurist Jack Uldrich will address the Rotary Club in Minneapolis, MN on Friday, December 9.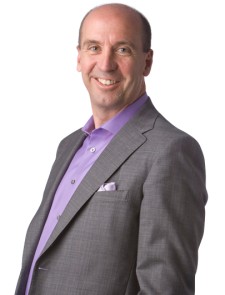 Minneapolis, MN, December 8, 2016 (Newswire.com) - Rotary Club 9 of Minneapolis will host keynote speaker and best-selling author Jack Uldrich for their Twin Cities 2025 speaker series tomorrow, December 9.
Uldrich's presentation will focus on ensuring healthy businesses and a vibrant community in 2025.
Those who believe that tomorrow's change will be gradual are likely to find themselves on the wrong side of the future. Those who are aware of accelerating change can-and will-prepare for it.

Jack Uldrich, Futurist and Best-Selling Author
Takeaways from his session on "future-proofing" businesses will hone in on getting on the "Right Side of the Future" with transformational trends of Big Data, the Internet of Things, Sensors, Robotics and Nanotechnology. Uldrich will also stress the importance of taking a "think week" – a week away from work to think solely about the future.
"A lot of people feel that a full week is a lot of time away," says Uldrich, "But as leaders, thinking about the future is arguably a top responsibility and, unfortunately, not a lot of people do it. Because of this, a lot of businesses are caught flat-footed about upcoming trends or they're overtaken by a competitor."
He will also discuss how asking intelligent questions will be more important than the answers; the benefits of identifying a "reverse mentor" – someone who is younger than you as a mentor; and why conducting an annual "pre-mortem" – the opposite of a post-mortem – is helpful for business.
Having just returned from New York where he addressed top luminaries and change makers on his concept of the "Big AHA" (Awareness, Humility, and Action), Uldrich will now gear up for the writing of his annual list of transformational technology coming in 2017 along with his tongue in cheek predictions for future trends. He will also begin work on his upcoming book on "The Big AHA."
In addition to speaking on future trends, emerging technologies, innovation, change management and leadership, Uldrich is a leading expert on assisting businesses to adapt. He has served as an advisor to Fortune 1000 companies and is noted for his ability to deliver provocative, new perspectives on competitive advantage, organizational change, and transformational leadership.
He has spoken to hundreds of businesses and organizations, including IBM, Cisco, WiPro, Wells Fargo, General Electric, General Mills, United Healthcare, Pepsico, the Young Presidents Organization (YPO), Pfizer, Invitrogen, St. Jude Medical, AG Schering, Imation, and Fairview Hospitals.
For more information on Jack, this event, or his speaking availability, please visit his website.
Source: Jack Uldrich & The School of Unlearning
Related Media