J&B Medical and Strongbow Strategies Partner to Improve Health Care for Native American Tribal Communities
Press Release
•
Feb 8, 2023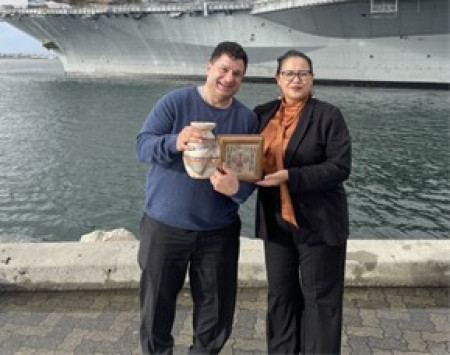 WIXOM, Mich., February 8, 2023 (Newswire.com) - J&B Medical and Strongbow Strategies, a Navaho-owned entity, recently announced a strategic partnership to provide medical, pharmacy and telehealth services to the Navajo Nation and other tribal communities across the U.S. The collaborative effort will combine J&B Medical's expertise in health care and Strongbow Strategies' expertise in tribal engagement projects to create a platform to deliver superior health care services to tribal communities.
Through this partnership, J&B Medical will help facilitate the opening of clinics on or near tribal lands, provide telehealth services that will allow patients to receive care from the comfort of their homes, and work together with Strongbow Strategies to address the unique health care needs of approximately 6 million people throughout 574 federally recognized tribes. This collaboration marks an essential commitment to improving the national health of tribes across America and around the world.
"At J&B Medical, we believe health care is a basic human right, and strive to ensure that all individuals, regardless of their economic or social status, receive access to quality medical care," said Stephen Shaya, M.D., Executive Servant Leader at J&B Medical. "We are incredibly proud to have the opportunity to operate and provide high-quality health care services to our tribal communities in the U.S. and around the world. Together with Strongbow Strategies, we will be able to offer technology solutions that will reduce health care costs while ensuring access to the life-saving treatments and quality care they deserve."
About J&B Medical
J&B Medical is a recognized market leader in health care focused on enhancing the quality of life, improving clinical outcomes and reducing health care costs for consumers and businesses. Services include insurance-covered and emergency-medical supplies, retail at home, veterinary products, and medical technology solutions. J&B Medical is a nationally certified Women's Business Enterprise. For more information, please visit us at JandBMedical.com.
About Strongbow Strategies
Strongbow Strategies is a premier Native American Women-Owned Small Business, SBA Certified Economically Disadvantaged Women-Owned Small Business (EDWOSB), Small Disadvantaged Business (SDB), and an Indian Small Business Economic Enterprise (ISBEE). They provide responsive, agile, and customer-focused solutions that enable government, tribal and commercial clients to meet their management and technical challenges. Their leadership team offers extensive industry knowledge and proven experience working in fast-paced and dynamic environments. Their team experience includes program development, organizational and program management, business process improvement, economic development, and staff augmentation. For more information, please visit us at strongbowstrategies.com.
Source: J&B Medical