J&B Medical and Strongbow Strategies Announce Groundbreaking Partnership to Improve Health Care Services for Tribal Communities
Press Release
•
Sep 11, 2023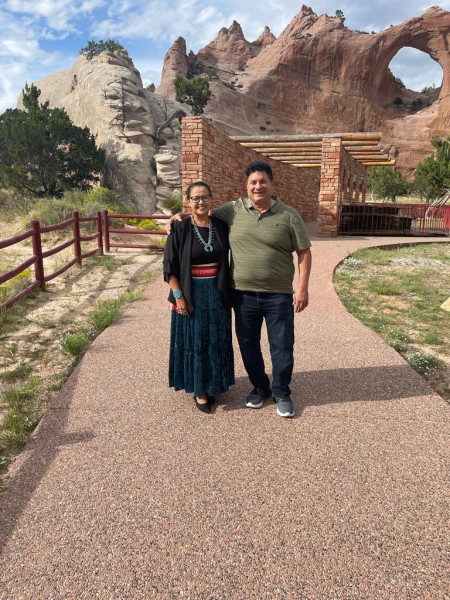 WIXOM, Mich., September 11, 2023 (Newswire.com) - J&B Medical, a leading provider of healthcare services, and Strongbow Strategies, a Navajo Native American and women-owned company, announced today the formation of Strongbow Health, a new partnership aimed at servicing the healthcare needs of over 4 million Native Americans in the United States.
The partnership will begin with affordable Durable Medical Equipment (DME), diabetes and pharmaceutical products and services that will be delivered to patients' homes. It will start by catering to the Medicaid marketplace in New Mexico and the Mountain West regions. The Strongbow Health partnership will also develop educational programs that will enable healthcare jobs to be created in rural New Mexico.
"We are creating an ecosystem of care that aligns healthcare delivery and social innovation. We want to ensure that care delivery is equitable and accessible to all regardless of race, social class, or location," said Stephen Shaya, M.D., Executive Servant Leader at J&B Medical. "The spirit of this unique partnership to elevate the underserved and underprivileged reminded me of a great Navajo proverb. "Good thoughts and good deeds lift your spirit high."
In addition to the partnership's initial goals, Strongbow Health aims to secure a closer relationship with Optum and UHC Community and State to include their product offerings and services. This will enable Strongbow Health to provide specialized Behavioral health telemedicine for specific populations in their 34 markets.
"We are delighted to partner with J&B Medical to expand our value proposition in serving rural and tribal communities. Strongbow's mission of restoring and strengthening indigenous economies while investing in innovation will be a key part of this partnership and model." Clara Pratte, CEO at Strongbow Strategies.
United Health Care is set to commence operations in the state of New Mexico on or about the first day of July 2024. Three other Managed Care Organizations (MCOs) will be joining them in the state, bringing the total Medicaid lives in NM to about 900,000. Moreover, the current Medicaid population stands at 25% of people over the age of 65, highlighting the urgent need for improved healthcare services.
This landmark collaboration between J&B Medical and Strongbow Consulting promises to provide healthcare solutions that are efficient, affordable, and accessible to Native Americans nationwide. The partnership marks a significant milestone in the healthcare industry.
Strongbow Health is expected to make a significant difference by meeting the healthcare needs of Native Americans through the provision of comprehensive, top-quality, and innovative healthcare solutions.

About J&B Medical
J&B Medical is a recognized market leader in health care focused on enhancing the quality of life, improving clinical outcomes and reducing health care costs for consumers and businesses. Services include insurance-covered and emergency-medical supplies, retail at home, veterinary products, and medical technology solutions. J&B Medical is a nationally certified Women's Business Enterprise. For more information, please visit us at JandBMedical.com.
About Strongbow Strategies
Strongbow Strategies is a premier Native American Women-Owned Small Business, SBA Certified Economically Disadvantaged Women-Owned Small Business (EDWOSB), Small Disadvantaged Business (SDB), and an Indian Small Business Economic Enterprise (ISBEE). They provide responsive, agile, and customer-focused solutions that enable government, tribal and commercial clients to meet their management and technical challenges. Their leadership team offers extensive industry knowledge and proven experience working in fast-paced and dynamic environments. Their team experience includes program development, organizational and program management, business process improvement, economic development, and staff augmentation. For more information, please visit us at strongbowstrategies.com.
Source: J&B Medical