ISSSP Announces May Webinar: The Drive Towards Digital Operational Excellence
Press Release
•
updated: Apr 25, 2019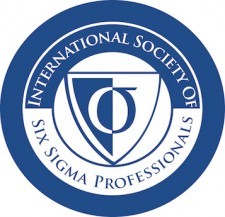 AUSTIN, Texas, April 25, 2019 (Newswire.com) - The changing face of technology will be addressed in the upcoming ISSSP May webinar, "The Drive Towards Digital Operational Excellence: What Is It, and What Is the Role of the Process Practitioner."
Presented by Lance Gibbs, founder and executive chairman of BP3, the webinar is slated for Wednesday, May 8 at 2 p.m. CT.
There are challenges in deploying technologies in business operations. This webinar will explore the key changes that today's practitioners need to fully grasp and further develop their respective skills to help their organization achieve its digital goals.
"The ability to gather high fidelity insights on customers, markets and business performance, using data, and then be able to act on it quickly is considered a strategic imperative," said Gibbs.
Gibbs is the founder and executive chairman of BP3, a multi-award-winning organization that works with clients to accelerate, innovate and simplify their business operations. He is a Certified Master Black Belt in Six Sigma and an OCEB-Advanced BPM Expert with 25 years of experience helping top companies across many industries manage and transform their internal workings. Gibbs is also the author of the Amazon #1 bestseller "Not My Circus, Not My Monkeys: Why the Path to Transformational Customer Experience Runs Through Employee Experience."
ISSSP is the leading Six Sigma non-profit organization, providing educational and networking resources for its members. Members can access past presentations, white papers, case studies and webinars by leading Six Sigma experts and renowned leaders.
Click here for more information about registering for the webinar. For more information about ISSSP, please visit isssp.org.
About ISSSP
The International Society of Six Sigma Professionals (ISSSP) is the leading non-profit organization promoting the high standards and values that Lean Six Sigma operates by. ISSSP provides access to Lean Six Sigma resources, advice on choosing accredited training providers and opportunities for members to submit webinars, presentations and white papers.
Source: ISSSP
Additional Links