ISSSP Announces January Webinar: Analysis of Means (ANOM) Slice Charts
Press Release
•
updated: Jan 9, 2020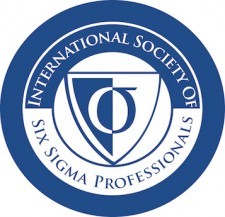 AUSTIN, Texas, January 9, 2020 (Newswire.com) - The Analysis of Means (ANOM) multiple comparison graphical procedure and its statistical and practical significance will be discussed in an upcoming webinar presented by the International Society of Six Sigma Professionals (ISSSP), Wednesday, January 22, at 2 p.m. CT.
Classical interaction plots can be difficult to interpret, especially when there are more than two levels per categorical factor. In this webinar, learn how the Analysis of Means (ANOM) and the ANOM slice chart together can enable one to easily interpret effects in the presence of an interaction.
This webinar will be presented by John Noguera, the co-founder and Chief Technology Officer of SigmaXL, Inc., a leading provider of user-friendly Excel add-ins for Lean Six Sigma tools, statistical and graphical analysis and Monte Carlo simulation. John leads the development of SigmaXL and DiscoverSim with a passion for ease-of-use, practical and powerful features, and statistical accuracy.
ISSSP is the leading Six Sigma non-profit organization, providing educational and networking resources for its members. Members can access past presentations, white papers, case studies, and webinars by leading Six Sigma experts and renowned leaders.
Click here for more information and to register for the webinar.
About ISSSP
The International Society of Six Sigma Professionals (ISSSP) is the leading non-profit organization promoting the high standards and values that Lean Six Sigma operates by. ISSSP provides access to Lean Six Sigma resources, advice on choosing accredited training providers, and opportunities for members to submit webinars, presentations, and white papers.
Source: International Society of Six Sigma Professionals
Additional Links