Low Carb USA Asks "Is Our Government's Dietary Advice Making Us Fatter and Sicker?"
Press Release
•
updated: Jun 16, 2016
Evidence is growing that the US government's dietary advice over the past 40 years has been making people fatter and sicker. Epidemics of diet-related illnesses including Obesity and Type 2 Diabetes have, for decades, caused unnecessary suffering and increased mortality while contributing to skyrocketing healthcare costs.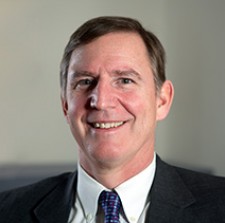 San Diego, CA, June 15, 2016 (Newswire.com) - ​​​​​​Next month, some of the world's top medical and scientific minds will gather at Low Carb San Diego 2016 to look at why and how that has happened, and how it can be stopped.​
Low Carb USA, an organization focused on dietary education and support, is hosting 25 of the world's leading authorities to discuss low-carbohydrate eating at the largest scientific conference of its kind to date at the Westin Gaslamp Hotel in Downtown San Diego from July 29 - July 31 2016. Here they will present clinical research and best evidence to date addressing nutrition as an approach to treat and prevent serious disease, and to highlight the catastrophic failure of the current USDA-HHS dietary guidelines to fight obesity and diabetes in America.
Food and nutrition advice to the public has been "corrupted by commercial influences."

UK National Obesity Forum
On the first day, internationally renowned low-carb expert and Director of the Duke Lifestyle Medicine Clinic, Dr Eric Westman, Chief Medical Officer of HEAL Diabetes & Medical Weight loss (healclinics.com) and Adapt Your Life, Inc. (adaptyourlife.com), will talk on 'A Scientific Basis and Clinical Experience of Using LCHF for Diabetes'. Dr. Dave Dikeman will follow with a talk on 'How to Avoid the Complications of Type 1 Diabetes Using a Low Carb Diet'.
Other experts in the Speaker Lineup include Gary Taubes, Dr, Michael Eades, Dr. Jeff Volek, Dr. Dominic D'Agostino, Dr. Jason Fung, Dr. Jeffry Gerber and chemical engineer, Ivor Cummins.
Other topics on the table will be the role of a low-carb diet in preventing and treating cardiovascular disease, dementia diseases such as Alzheimer's, cancer as well as improving performance of athletes engaging in high intensity exercise as well as endurance events.
This conference follows on the heels of the so-called "fat wars" that have broken out in the scientific community in the UK, following publication of a report by the UK National Obesity Forum, in collaboration with the newly established Public Health Collaboration. The report states that official UK dietary guidelines, that are based on US guidelines, and that emphasize low-fat, high-carb eating have been making people fat and sick. The report also says that science of food and nutrition advice to the public has been "corrupted by commercial influences."
Over 900 people are expected to attend Low Carb San Diego event which is to be held in the main ballroom of the Westin Gaslamp Hotel in Downtown San Diego.
For healthcare professionals, application for CME credit has been filed with the American Academy of Family Physicians. Determination of credit is pending.
Source: Low Carb USA
Related Media