Invoice Factoring Company Options Leave Small Businesses With Questions
Press Release
•
Apr 28, 2022
As more owners of small and midsize businesses turn to invoice factoring to accelerate growth and cope with rising costs caused by inflation, clarity in program options is lacking.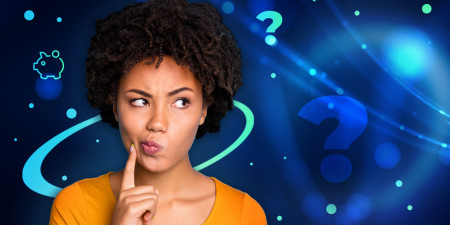 EL PASO, Texas, April 28, 2022 (Newswire.com) - Leading invoice factoring company Viva Capital says more businesses are leveraging the funding solution in recent months, a trend likely hastened by rising costs caused by inflation. However, differences in how individual factoring companies and programs operate are leaving some with more questions than answers. The organization addresses this in "How Do I Choose the Right Factoring Company?," a new guide available on VivaCF.net.
"The guide points to statistics from the U.S. Small Business Administration, which indicate only half of all small businesses last five years. Eight in 10 lose ground due to cash management issues per Entrepreneur. Meanwhile, the latest Small Business Credit Survey indicates that 30 percent of small businesses that need funding don't apply, while two-thirds of those who do apply don't get the amount of funding needed. These conditions make invoice factoring a lifeline for growing companies, but business owners often struggle to find the right factoring partner," says Greg DiDonna, President and Partner of Viva Capital.
"When you look at program details on a broad scale, it's easy to think multiple companies are offering the same options," DiDonna explains. "But, there's usually more to it than what shows up on paper."
DiDonna says, "One of the key benefits of invoice factoring is the ability to receive same-day cash for unpaid B2B invoices. Small businesses often rely on the speed of funding to cover urgent expenses like payroll, particularly in times of rapid growth. While companies sometimes say they offer this service, it doesn't always work out that way in practice."
"We've had companies come to us specifically for this reason," DiDonna continues. "They were promised fast funding when they signed up with another factoring company, but it never materialized. As a result, they had no choice but to pay employees late, which created a whole host of other issues. It was a huge relief for them to come to us and get reliable funding in the timeframes promised."
Businesses can avoid issues by doing some digging into each factoring company they're considering, the Viva guide contends. Rates and overall terms are important, but business owners should also examine the factoring company's track record, including time in business and reputation.
Small business owners interested in exploring alternative funding solutions or receiving a complimentary rate-quote are encouraged to visit VivaCF.net.
ABOUT VIVA
Founded in 1999, Viva helps B2B businesses of all types accelerate cash flow through specialized funding solutions like factoring, accounts receivable financing, and asset-based lending. Their simple qualification process makes it easy for small and mid-sized companies to get vital funding despite a lack of credit or time in business. Additional information is available at VivaCF.net.
PRESS CONTACT
Armando Armendariz
915-615-6664
factoring@vivacf.net
Source: Viva Capital Funding