Introducing "Stereocap", the First Fully Customizable Headphone for Caps
Press Release
•
Jan 11, 2016
Stereocap is the first headphone designed so the user can customize their headphones to match their personal brand, outfit or mood. With it's patented notch design, the headphones fit perfectly under any cap whether it be a snapback, baseball cap or beanie. Being composed of customizable parts, Stereocap evokes an "à la française" urban chic image thereby blurring the lines between audio device and fashion accessory.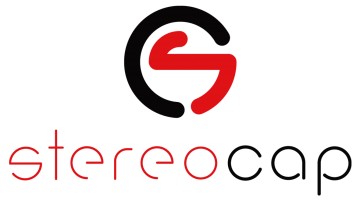 Paris, France, January 11, 2016 (Newswire.com) - The three components that make up Stereocap can all be switched out to give off a completely new appearance. The headband, foams and caps are all removable thereby allowing for full customization. Each element clips together seamlessly and can be mixed and matched limited only by the user's creativity. Each component will be released in a variety of styles. Current plans include varying colors, materials, patterns, reliefs and even designs that integrate phosphorescent lighting. In the future, Stereocap plans to partner with painters, graffiti artists, designers, singers and athletes to introduce even more fashion-forward designs.
Whether worn with a cap or not, Stereocap strikes the appearance of a high-fashion accessory. With its notched design, when worn with a cap, the sides of the cap can be placed snugly into the notches. What may seem like a simple re-design completely removes the discomfort and awkward look of wearing a cap over headphones. Like the concept of a good fit in clothes, Stereocap and caps were made to fit together.
While Stereocaps revolutionary quality lies in its design, as with any headphone, Stereocap should be judged on its sound quality as well. With an impedance of 32 ohms and frequency response of 20Hz to 20kHz, Stereocap offers incredibly high-fidelity sound. Equipped with ANC (Active Noise Cancellation), Stereocap actively neutralizes outside noise through the production of anti-noise. Whether one is strolling through the Shinjuku district of Tokyo or the 8th Arrondissement of Paris, all that the user hears is their music. Also equipped with call control, users can answer or reject calls while on-the-go.
Stereocap is compatible with all major mobile and wearable devices that support Bluetooth 4.0. With a long-lasting and durable battery, battery life is up to 12 hours in call mode, 18 hours in music mode, and can rest on standby for up to 450 hours. Meanwhile, fully charging Stereocap takes less than an hour.
Stereocap has launched a crowdfunding campaign on Indiegogo. For more information on Stereocap, check out their Facebook Page as well.
Stereocap has partnered with KSEED, a crowdfunding intermediary service agency that specializes in creating and marketing campaigns for start-ups.
Related Media