International Association of Women Welcomes Joy Thomas as a 2018-2019 Influencer
Joy Thomas, CEO of Daisy's Love LLC, joins our networking organization
Press Release
-
updated: Jul 2, 2018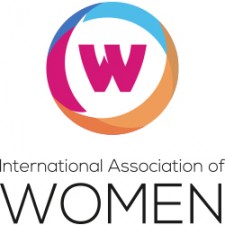 CHICAGO, IL, July 2, 2018 (Newswire.com) - ​​​​​​The International Association of Women (IAW) welcomes Joy Thomas as a 2018-2019 Influencer. She is recognized as a leader in entrepreneurship. The International Association of Women (IAW) is a global in-person and online networking platform with nearly one million members, 1000+ in person and virtual events, over 100 Local US based Chapters and International Chapters in several cities in China.
"I'm pleased to welcome Joy into this exceptional group of professional women," said IPDN President and IAW Spokesperson Star Jones. "Her knowledge and experience in her industry are valuable assets to her company and community."
When her mother died suddenly, Joy Thomas, an only child, was devastated. Although she was shattered by her loss, Mrs. Thomas' strong faith and love for her mother helped her realize a new purpose. "I decided to turn my grief into something great," she said. Always passionate about providing care for the elderly, Mrs. Thomas attended a seminar about buying into a senior home care and elder care services franchise. She ultimately decided to start her own company, one that would honor her mother and what she stood for.
"In 2015, I walked away from my Senior Executive position in the Information Technology sector of the Telecommunications industry, used money from my severance package and founded Daisy's Love LLC, a residential home care service agency," said Mrs. Thomas. Named after her late mother, Daisy M. Leftridge, who provided exceptional healthcare services to others for more than 30 years, the company's goal is to change how care is given. Daisy's Love professionals provide an array of services, including personal and companion care, assistance with daily living activities, medication reminders, fall prevention and safety, home management, meal preparation, comfort calls, local transportation and much more.
"We provide care that stems from the heart," said Mrs. Thomas, the loving wife of Troy, who is Chairman of the Board of Daisy's Love, and proud mother of three sons, Tyrell, Tyler and Tylen. She vets every person who applies for a caregiver position. "I hire only people I feel comfortable with, someone who I would have let serve my mother," she said. "This company is built upon five guiding principles, which all come from my mom: hope, faith, charity, excellence and joy."
Although she still works as an IT Consultant, Mrs. Thomas, is committed to growing Daisy's Love LLC, which is licensed by The Maryland Office of Health Care Quality. She is inspired not only by the work her mother did but also by the positive feedback she receives from her clients and their families, and by the commitment of the people with whom she works. 
"The support of my excellent Senior Executive Team, including Nicole Chamberlain, who oversees Marketing and Operations, La Tara Miller, who manages Nursing and Human Resources, and Rodney Reddick, our Technology guru, and the tireless work of our great board of directors, allow me to accomplish the important mission of Daisy's Love LLC," Mrs. Thomas said.  
Awards & Accomplishments: Master's, Johns Hopkins University, Information Technology; Bachelor's, Howard University, Finance; Certified Nursing Assistant; Member of  First Baptist Church of Glenarden
About IAW
The International Association of Women (IAW) is a global in-person and online professional networking platform that provides nearly one million women the forum, professional development and services needed to thrive in an interconnected world. Through 100+ local chapters, International Chapters in several cities in China and 1000+ in person and virtual events, members cultivate valuable connections, develop professionally, and promote themselves and their businesses. Founded in Chicago in 2017, IAW is a division of Professional Diversity Network, Inc., an online network tailored to provide diverse professionals in the United States with access to employment opportunities.
Source: International Association of Women
Share:
---
Categories: Nursing
Tags: caregiver, elder care, healthcare, home care service agency, personal care
---