International Association of Women To Launch Global Chapter
Press Release
•
Oct 20, 2021
Expansion of brand to foster community and conversation with women around the world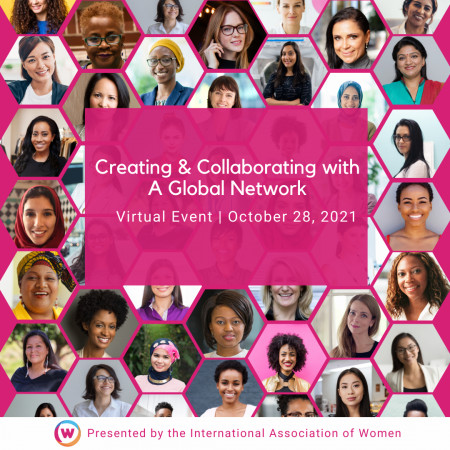 CHICAGO, October 20, 2021 (Newswire.com) - The International Association of Women is launching a global chapter that will equip women from around the world with the connections, resources and support they need to thrive professionally. Following the global chapter launch, the company plans to execute local chapters in additional cities around the world.
IAW will host a virtual launch event on Oct. 28 at 8 a.m. EDT. During this event, Megan Bozzuto will speak about the power of community and share the goals of the global chapter. Lynn Howard will provide a keynote titled Creating and Collaborating With a Global Network. All event participants will be invited to join breakout rooms for networking and to participate in a Share Your Ask activity that connects attendees with support from the entire community.
IAW President Megan Bozzuto shared, "While historically our audience has been primarily U.S.-based, my own experiences living abroad have shown me the importance of global community. I'm excited about the unique perspectives and voices we'll be able to add to the conversation with the launch of this global chapter."
The global chapter will operate under the leadership of member Lynn Howard who has been a member of IAW for many years. Howard is based in Thailand and serves an international community through her brand LH Consulting. Lynn says that "being an IAW member has introduced me to incredible resources and connections that have allowed me to grow professionally. I can't wait to connect other women all over the world to those resources and help them achieve their professional goals."
To register for the global launch event, visit https://info.iawomen.com/iaw-global.
About the International Association of Women
The International Association of Women (IAW) is a global in-person and online professional networking platform that provides women the forum, professional development and services needed to thrive in an interconnected world. Members cultivate valuable connections, develop professionally and promote themselves and their businesses.
Press Contact
Megan Bozzuto, President, IAW
781-358-8533
mbozzuto@iawomen.com
Source: The International Association of Women