International Association of Women Recognizes the Contributions of Rosalie Elliott as Inland Empire Chapter President
Rosalie Elliott, CEO of Designed4More, LLC, and Blue Diamond Wellness Advocate, has been successfully leading her Chapter for the last year
Press Release
-
updated: Jun 25, 2019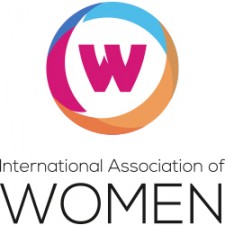 CHICAGO, June 25, 2019 (Newswire.com) - ​​​​The International Association of Women (IAW) recognizes the contributions of Rosalie Elliott as Inland Empire Chapter President. She is acknowledged as a leader in this role. The International Association of Women (IAW) is a global in-person and online networking platform with nearly one million members, 1000+ in person and virtual events, over 100 Local US based Chapters and International Chapters in several cities in China.
"I'm pleased to acknowledge Rosalie's outstanding leadership abilities," said IPDN President and IAW Spokesperson Star Jones. "Her knowledge and experience are valuable assets to her Chapter, its members and the local community."
"When I took on the role of Inland Empire Chapter President, I was excited about sharing my leadership skills and talents, as well as collaborate and globally network with other accomplished women," Rosalie Elliott said.
Ms. Elliott has been leading the Chapter, which brings together IAW members from the Riverside-San Bernardino-Ontario, CA, region, for the last year. "In the last year, my leadership team and I have worked hard to grow a community of women who are caring for themselves, one another and their communities," she said. "Our Chapter provides an amazing opportunity for local women to connect with other like-minded women."
Upcoming networking events include a meeting on June 27th, where Claudia Sheridan, Digital Marketing Strategist and Founder of OAWN, will share her tips for strengthening your personal brand. On July 25th, the meeting topic is how to empower your employees to remain productive while you take some much-needed time off. The theme of the networking event on August 29th is 'Decluttering your Mind and Finding Joy.'
The CEO of Designed4More, LLC, and a Blue Diamond Wellness Advocate, Ms. Elliott is involved with doTERRA, an essential oils company. "I have been with doTERRA for eight years. I get to educate people on the benefits of using the safest, purest, most effective essential oils in the world," she said. "With an international team of over 35,000 people, I wear many hats, from leadership skills to training, both on uses of essential oils and how to succeed in our business."
Ms. Elliott credits her role as Chapter President with helping her to grow her business through the many connections she has made with other IAW members in her own Chapter as well as surrounding Chapters. In both her business and her work as Chapter President, Ms. Elliott uses her well-honed networking skills and her social media expertise.
"My future goals include helping more people with their wellness and financial goals," Ms. Elliott added. "Also, to grow the Inland Empire Chapter to include other women who are looking for real connections and friendships, and to provide them with the support and resources available so that when life becomes challenging, they have a group of women who they can trust and count on."
About IAW
The International Association of Women (IAW) is a global in-person and online professional networking platform that provides women the forum, professional development and services needed to thrive in an interconnected world. Through 100+ local chapters, International Chapters in several cities in China and 1000+ in person and virtual events, members cultivate valuable connections, develop professionally, and promote themselves and their businesses. Founded in Chicago in 2017, IAW is a division of Professional Diversity Network, Inc., an online network tailored to provide diverse professionals in the United States with access to employment opportunities.
Source: International Association of Professional Women
Share:
---
Categories: Wellness
Tags: chapter, essential oils, health and wellness, Inland Empire, networking, networking events, president, women
---