International Association Of Women Recognizes Svetlana Pyatigorskaya As A 2020-2021 Influencer
Svetlana Pyatigorskaya, Nurse Practitioner and Business Owner of Vitality NP Family Health, joins networking organization
Press Release
-
updated: Nov 17, 2020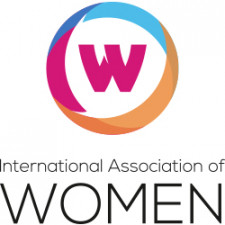 CHICAGO, November 17, 2020 (Newswire.com) - The International Association of Women (IAW) recognizes Svetlana Pyatigorskaya as a 2020-2021 Influencer. She is acknowledged as a leader in healthcare. The International Association of Women (IAW) is a global in-person and online networking platform with more than 100 local chapters, International Chapters and 1000+ in person and virtual events.
Born and raised in the Soviet Union, Svetlana Pyatigorskaya became a Nurse at the age of 18, graduating with honors from Kiev Republic Medical College #1 in Kiev, Ukraine. When she immigrated to the United States in 1992, she continued her nursing career and pursued two addition degrees: a BS in Nursing from Molloy College and an MSN and FNP from SUNY Downstate. She became a Nurse Practitioner (NP) in 2006.
"As a Nurse Practioner, I have specialized in family medicine, intervention pain management and geriatric medicine," Ms. Pyatigorskaya said. "I have worked in a multi-specialty group as a primary care provider, and in nursing homes, short term observation units in a hospital and an interventional pain management clinic. I still work part-time as the primary care provider in a conventional clinic."
In 2014, Ms. Pyatigorskaya started her own practice, Vitality NP Family Health, which is located in New York City and specializes in anti-aging(functional) medicine. She is responsible for the day-to-day operations of her business, including providing consultations, prescribing medications and supplements, and providing a full range of wellness IV infusions and PRP injections.
"Additionally, I provide consultations for weight loss, weight loss support IV infusions and injections based on vitamins and amino acids and peptide therapy for weight loss," she added. "I provide bariatric surgical referral and specialize in primary care for the post-bariatric population as well as bio-identical hormone replacement for men and women. I also work with transgender population hormonal therapy."
Ms. Pyatigorskaya continued, "I consider myself both a conventional and functional medicine provider and am proud of being able to use the best of both approaches in the best interest of my patients. I am very happy when I am able to find solutions for people who have been turned off by traditional medicine providers."
As for the future, Ms. Pyatigorskaya's goal is to continue to build her clinic and combine traditional and functional medicine in more progressive ways. "I am looking to create a clinic that specializes in the care of the bariatric and post-bariatric population," she added. "And, I have just written my first book and am hoping to have it published within the next few months."
Education & Accomplishments: MSN and FNP, SUNY Downstate; BSN, Molloy College; graduated with honors, Kiev Republic Medical College #1, Kiev, Ukraine; active member of American Academy of Anti-Aging medicine since 2017; Board Certified, American Board AntiAging Health Practitioner (ABAAHP) since 2019; active member of Cellular Medicine Association; certified provider of all Vampire PRP procedures (facial, face lift, hair restoration, breast lift, o-shots, P-shots)
Source: International Association of Professional Women
Share:
---
Categories: Medicine and Healthcare
Tags: barriatricvitamins, functionalmedicine, hairlosstreatment, hormonereplacementtherapy, ivtherapy, microneedlingwithprp, micronnedling, prpforhairloss, prpinjections, svetlanapyatigorskaya, vitalitynpfamilyhealth, weightlossprograms
---