International Association of Women Recognizes Susan Collins, Ph.D., PCC, as a 2019-2020 Influencer
Susan Collins, Principal and Leadership Coach at Later Stage Leadership LLC, joins networking organization
Press Release
-
updated: Feb 13, 2019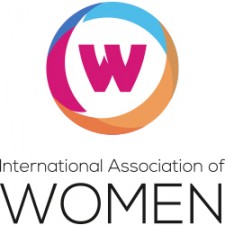 CHICAGO, February 13, 2019 (Newswire.com) - The International Association of Women (IAW) recognizes Susan Collins, Ph.D., PCC, as a 2019-2020 Influencer. She is an accomplished leadership coach who has helped numerous professionals become more effective leaders, enabling them to achieve more of their desired business results. The International Association of Women (IAW) is a global in-person and online networking platform with nearly one million members, 1000+ in person and virtual events, over 100 Local US based Chapters and International Chapters in several cities in China.
"I'm pleased to welcome Susan into this exceptional group of professional women," said IPDN President and IAW Spokesperson Star Jones. "Her knowledge and experience as a leadership coach are valuable assets to our community."
As Principal and Leadership Coach at Later Stage Leadership LLC, Susan Collins works with seasoned professionals as they take on more complexity to become more effective managers in their increasingly responsible roles. She helps successful business professionals become better strategic thinkers and have more emotional intelligence to become more effective leaders whatever their line of business. Before becoming a certified Leadership Coach, she was a labor and housing economist.
"I help leaders take their leadership effectiveness to the next 'level of difficulty'," said Ms. Collins. "I've found that as people move to positions with more and more authority, they generally find their work becomes less and less concrete – instead of doing the work itself, their job is to create the conditions so their people can get the work done effectively. The uncertainty, ambiguity and complexity that comes with more authority over people and business decisions can be overwhelming, especially when things are changing rapidly."
Ms. Collins works with leaders as they take on more authority, helping them build their own capacity and that of their leadership teams to handle the greater complexity and uncertainty they are facing in meeting business goals. She helps visionary leaders understand why others don't seem to see what they are seeing, and to translate their vision in ways so others can get on board. She also helps leaders build resilience to stay open and explore new ways to address challenges, even when faced with anxiety that comes with not knowing exactly what to do.
A Professional Certified Coach with the International Coach Federation, Ms, Collins has more than 1800 hours of coaching under her belt. She earned her initial certification from Georgetown University's Leadership Coaching Certificate Program in 2002, and earned an Advanced Coaching Certificate in Leadership and Well-Being from George Mason University in 2012.  Her ongoing professional development has earned her recognition in the field of "Vertical Development," which helps her clients understand how to better manage change and uncertainty for success over the long-term. 
"I help people identify what they are thinking, and examine how their thoughts may be limiting what they can accomplish," Ms. Collins continued. "By getting to the core of what is important, clients are able to bring their best, most creative and effective selves to their work. As a result, they are able to get results they want but haven't been able to achieve before."
Convincing people that spending time to work on themselves to advance their success can be challenging, admitted Ms. Collins. But she is rewarded when clients let her know how much they have helped her. "I have senior executives tell me they don't know 'how I do it' – what they mean is they are astonished they are able to see ways to move forward that have been invisible to them before. Coaching can profoundly change the way clients see what they can do for themselves, their business, their communities, and the world," she said.
Looking toward the future, Ms. Collins said, "I would like to build a community of like-minded leaders who want to continue to do their developmental work because they realize they can offer so much more to the world when they do. I hope to build a learning community that supports seasoned professionals who are committed to their ongoing development because they want to be compassionate, caring and effective leaders in their industries and communities."
Education & Accomplishments: Ph.D. and M.A., University of Rochester, Economics; B.A., Wellesley College, Economics; Leadership Coaching Certificate, Georgetown University; Advanced Certification in Leadership and Well-Being, George Mason University; Professional Certified Coach credentials from the International Coach Federation
About IAW
The International Association of Women (IAW) is a global in-person and online professional networking platform that provides nearly one million women the forum, professional development and services needed to thrive in an interconnected world. Through 100+ local chapters, International Chapters in several cities in China and 1000+ in person and virtual events, members cultivate valuable connections, develop professionally, and promote themselves and their businesses. Founded in Chicago in 2017, IAW is a division of Professional Diversity Network, Inc., an online network tailored to provide diverse professionals in the United States with access to employment opportunities.
Source: International Association of Professional Women
---
Categories: Career Planning
Tags: leaders, leadership coach, leadership roles, professional coach, seasoned professionals, tolerance range
---