International Association of Women Recognizes Stephanie Dionne as a 2018-2019 Influencer
Stephanie Dionne, Director of the University Learning Center at Post University, joins networking organization
Press Release
-
updated: Jul 24, 2018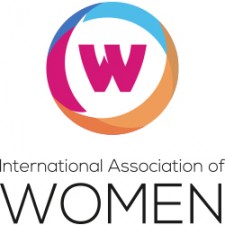 CHICAGO, IL, July 24, 2018 (Newswire.com) - ​The International Association of Women (IAW) recognizes Stephanie Dionne as a 2018-2019 Influencer. She is acknowledged as a leader in business. The International Association of Women (IAW) is a global in-person and online networking platform with nearly one million members, 1000+ in person and virtual events, over 100 Local US based Chapters and International Chapters in several cities in China.
"I'm pleased to welcome Stephanie into this exceptional group of professional women," said IPDN President and IAW Spokesperson Star Jones. "Her knowledge and experience in her industry are valuable assets to her company and community."
Inspired by her High School English Teacher, Stephanie Dionne decided to pursue a degree in teaching. While searching for a full-time position at a high school, Ms. Dionne took a part-time role as an English Adjunct Professor at Post University. She immediately fell in love with what she was doing and decided to stay put.
In addition to her teaching role, Ms. Dionne became a part-time Writing Tutor at the University's Learning Center. That role eventually turned into a full-time position and today, she is the Center's Director. "I oversee the operation of a comprehensive Learning Center, which provides academic support services to currently registered students of the University," Ms. Dionne said. 
Ms. Dionne, who is involved in myriad other things, uses her passion for planning and her excellent organizational skills to help her balance her other jobs and responsibilities. "I would never be able to do all that I do (teaching, acting, writing, managing the Learning Center, editing for an online magazine) without very specific organization and planning," she said.
Working with students who are struggling academically can be both challenging and rewarding, admits Ms. Dionne. "But there's nothing better than hearing, 'Thank you for all you've done for me' and watch a student walk across that stage in May," she said. As much as she loves what she's currently doing, Ms. Dionne has always wanted to be an Editor and hopes to someday work for a major publishing company.
Awards & Accomplishments: University of Connecticut, Bachelor of Arts in English, (minors in Psychology and Theater); Southern Connecticut State University, Master of Science in English-Education; Phi Theta Kappa Honor Society, Advisor; Published in The National Library of Poetry, The Poetry Guild, SheKnows Media and Epanifialyl.com.
About IAW
The International Association of Women (IAW) is a global in-person and online professional networking platform that provides nearly one million women the forum, professional development and services needed to thrive in an interconnected world. Through 100+ local chapters, International Chapters in several cities in China and 1000+ in person and virtual events, members cultivate valuable connections, develop professionally, and promote themselves and their businesses. Founded in Chicago in 2017, IAW is a division of Professional Diversity Network, Inc., an online network tailored to provide diverse professionals in the United States with access to employment opportunities.
Source: International Association of Women
---
Categories: Colleges and Universities
Tags: academic support, adjunct professor, English, learning center, struggling academically, students, teaching, university
---