International Association of Women Recognizes Sherri Dymond Sanjurjo as a 2018-2019 Influencer
Sherri Dymond Sanjurjo, CEO & Transformational Coach at Dymond Enterprise, joins networking organization
Press Release
-
updated: Aug 29, 2018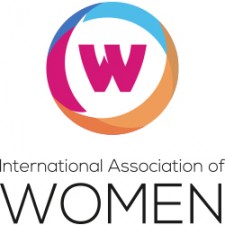 CHICAGO, August 29, 2018 (Newswire.com) - The International Association of Women (IAW) recognizes Sherri Dymond Sanjurjo as a 2018-2019 Influencer. She is acknowledged as a leader in entrepreneurship. The International Association of Women (IAW) is a global in-person and online networking platform with nearly one million members, 1000+ in person and virtual events, over 100 Local US-based Chapters and International Chapters in several cities in China.
"I'm pleased to welcome Sherri into this exceptional group of professional women," said IPDN President and IAW Spokesperson Star Jones. "Her knowledge and experience in her industry are valuable assets to her company and community."
A gifted speaker, Dymond, (as she is affectionately known) was always being asked to talk to youth at church events and community centers. "It was always a conversation about seeing beyond your circumstances and being your best you despite the hardships," she said. After realizing how many young women and girls lacked self-worth, and inspired by the words of her elementary school Principal in the South Bronx (she constantly told her: 'It's ok, I believe in you, you can do it!'), Dymond focused on helping them by starting Dymond Enterprise.
"I saw many young girls and young women broken in relationships and within the most important relationship, the one with themselves," Dymond said. "I was them at one time and felt I had to do something.  So, I created Dymond Girls Self-esteem Mentorship Program. Since then (over 10 years ago), we have served inner-city youth to First Nation youth and have also created other programs tackling leadership development and teaching young people how to successfully build resiliency skills."
As CEO of Dymond Enterprise, Dymond uses the skills she has honed working as an Executive Assistant and in marketing and public relations. She is responsible for the day-to-day operations of the company, including training staff, client retention, growth and development, curriculum development, content creation for workshops, marketing and PR. "Above all, my communication skills are what I am sought after for," Dymond said. "I have an intuitive skill where I can see the gift (or gifts) in almost everyone I meet and then go directly to action planning with them to map out what next steps they need to take in order to tap into their most authentic self."
Managing a business and supporting its ongoing growth can be overwhelming, but the rewards of witnessing the positive effect she can have on the lives of so many young women and girls far outweighs any challenges. Dymond plans to continue to grow her company. "I hope to have our own facility one day where we will run programming and youth will be able to come register any time throughout the year," she added. "I also hope to grow my speaking career so I can offer more coaching and training workshop opportunities to professional women who have yet to tap into their most authentic self." In the Fall of 2018, Dymond will be officially launching www.dymondinspires.com, where her speaking, coaching and training skills will be offered to the public. Her hopes are to empower women everywhere to awaken their Dymond Potential for authentic purpose-driven living.
Dymond Enterprises is holding two upcoming events: (1) Passion 2 Purpose Brunch on Nov. 24, 2018, which will feature three speakers, prizes and swag bags. The purpose is to inspire women to learn how to discover their passion and learn how to maximize it either through community give back or entrepreneurship; and (2) Dymond Girl Conference -"What's Your Shine?" a full-day event on June 29, 2019. 
Awards & Accomplishments: Seneca College of Applied Arts and Technology, Business Commerce-Marketing; The Master's College and Seminary, Religious Education
About IAW
The International Association of Women (IAW) is a global in-person and online professional networking platform that provides nearly one million women the forum, professional development and services needed to thrive in an interconnected world. Through 100+ local chapters, International Chapters in several cities in China and 1000+ in person and virtual events, members cultivate valuable connections, develop professionally, and promote themselves and their businesses. Founded in Chicago in 2017, IAW is a division of Professional Diversity Network, Inc., an online network tailored to provide diverse professionals in the United States with access to employment opportunities.
Source: International Association of Women
Share:
---
Categories: Training and Coaching
Tags: communication, girls, leadership development, motivating, motivator, speaker, transformational coach, young women, youth
---