International Association of Women Recognizes Samantha Robinson as a 2021-2022 Influencer
Samantha Robinson, Mindset Coach at She Perfects, joins networking organization
Press Release
-
updated: Apr 22, 2021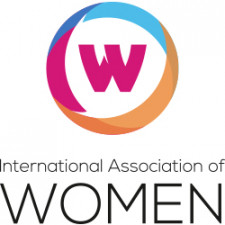 CHICAGO, April 22, 2021 (Newswire.com) - The International Association of Women (IAW) recognizes Samantha Robinson as a 2021-2022 Influencer. She is acknowledged as a leader in entrepreneurship. The International Association of Women (IAW) is a global in-person and online networking platform with more than 100 local chapters, International Chapters and 1,000+ in person and virtual events.
Samantha Robinson has always been a problem solver, with the unique ability to help others succeed. "People would tell me, 'Sam, you have a gift.' I was told I should start a business because I am able to look at people's businesses, tell them what their problems are and show them how they can reverse the issues and come out winning," she said.
Although she started as a Business Coach, Mrs. Robinson realized her job is more about helping people change their mindset. Three years ago, she started her company She Perfects, where she is a Mindset Coach. "Having the right mindset, getting your mind ready to receive the answers to questions like: 'What can I do different or why is my business not going anywhere?'" she said. "When those two things are answered then there is no longer a box there. Our minds are designed to think, create and imagine so that is what we must do in order to be successful."
Among her responsibilities are ensuring every client has a voice and is equipped with the tools and resources they need. Ms. Robinson uses her degree in Project Management to help people see the big picture when it comes to their business. "I look and see what waste they have, their scope and any errors they are making," she said. "Then I talk to them about the future: their goals, where they want to be and where they are today." Mrs. Robinson also reaches her audience through The Light.Live, a local radio show in Macon, GA. Her weekly show Business 101 with Sammy R airs every Monday at 4 p.m. EST.
Ms. Robinson has received numerous awards from both her civilian and her military careers and has been featured on NBC, Fox, and CBS as well as in a variety of magazines. She loves to witness women succeed. "I get to see women grow from making soaps in their kitchens to having a storefront. I get to see teenage girls who have a summer hustle get accepted into a college and make their side hustle their main source of income," she said. "I get to watch a struggling mother take her business to a height she didn't even think was possible. That brings me joy."
As for the future, Ms. Robinson hopes to open a media resource center where she would offer clients the use of computers, podcasting equipment, video, etc., everything they need to succeed. "I want to have classrooms in the media center so we can teach others," she added.
Education & Accomplishments: MBA, Strayer University, Concentration in Project Management; BA, Strayer University, Business Administration w/a Concentration in Human Resource Management; Graduate Certificate, Strayer University, Digital Entrepreneurship
Source: International Association of Women
Share:
---
Categories: Entrepreneurship
Tags: business, mindset, mindset coach, She Perfects, The Light.Live, women in business, women succeed
---