International Association of Women Recognizes Rose Buado as a 2020-2021 Influencer
Press Release
•
updated: Aug 25, 2020
Rose Buado, Co-Founder of In Her Purpose, joins networking organization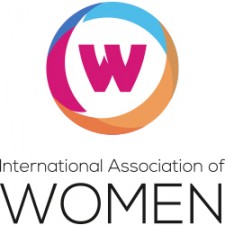 CHICAGO, August 25, 2020 (Newswire.com) - The International Association of Women (IAW) recognizes Rose Buado as a 2020-2021 Influencer. She is acknowledged as a leader in entrepreneurship. The International Association of Women (IAW) is a global in-person and online networking platform with more than 100 local chapters, international chapters and 1,000+ in-person and virtual events.
Rose Buado has been a successful entrepreneur since she was 18 when she opened her first business teaching dance classes to local kids. "Then I took it up a level and started teaching dance routines for birthday parties, which then led to me hosting parties, then ultimately to planning them," she said.
A born leader, Mrs. Buado has always enjoyed being social and networking with others. She used her connections to steadily climb to the top professionally. "In all my work, I've always wanted to help lead, design new procedures, and even be the top salesperson," she said. "However, it was never about being able to afford the finer things in life; it was always about me being involved to make a difference in people's lives."
Mrs. Buado took her passion for entrepreneurship and sharing new ideas about starting and building a business and combined it with her commitment to helping others find success and eventually became a Business Success Coach. One year ago she co-founded In Her Purpose, where she helps women build and grow their own businesses.
"As Co-Founder, my main responsibility is to make sure we are constantly moving forward," Mrs. Buado said. "Meeting new people, having the right programs in place, being creative in strategy and sales are also my priorities. I am always staying on top of new tools and educating myself and the team on trends, taking risks and sharing my experiences to help others reach their best potential."
"What inspired me to be fully committed to becoming a Business Success Coach was when I learned that success isn't only about myself," Mrs. Buado continued. "To me, it's about being able to share and be part of a community where we can lift and help others grow, most importantly, supporting like-minded women by finding their path to their true potential and passions. And if we all did that together, then, in turn, success will be around all of us, our daughters and sons, and their daughters and sons.
While keeping up with new technology can be challenging, Mrs. Buado is constantly educating herself, staying relevant and up to date as things change. The most rewarding aspect of her career, she noted, is "… being able to be a part of someone's success no matter what phase they are in."
Mrs. Buado and her business partner, Jennifer Redondo-Marquez, both Asian Americans who are proud of their Filipino heritage, recently announced the publication of their first book, In Her Purpose: 40 Principles of Asian Women Redefining Success on Their Own Terms. The book is a new release on Amazon and already a #1 bestseller. As for the future, Mrs. Buado's yearly goal is to help 100 women per year with their businesses. "My long-term goal would be to build a venue site where we can hold fundraisers for organizations that support children in need, here in the USA and the Philippines," she added.
Education & Accomplishments: B.A., California State University, Long Beach, Communication Studies; Certified Professional Life Coach; successfully completed Yale University, The Science of Well-Being program
Source: International Association of Professional Women
Related Media