International Association of Women Recognizes Perla Lichi as a 2018-2019 Influencer
Perla Lichi, Principal Owner of Perla Lichi Design, joins networking organization
Press Release
-
updated: Oct 2, 2018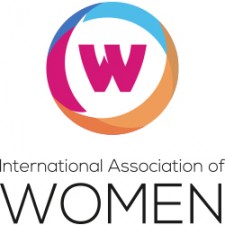 CHICAGO, October 2, 2018 (Newswire.com) - The International Association of Women (IAW) recognizes Perla Lichi as a 2018-2019 Influencer. She is acknowledged as a leader in interior design. The International Association of Women (IAW) is a global in-person and online networking platform with nearly one million members, 1000+ in person and virtual events, over 100 Local US-based Chapters and International Chapters in several cities in China.
"I'm pleased to welcome Perla into this exceptional group of professional women," said IPDN President and IAW Spokesperson Star Jones. "Her knowledge and experience in her industry are valuable assets to her company and community."
Perla Lichi, who was born in Mexico City and moved to South Florida at the age of 13, has always loved interior design. Her parents, owners of a prominent jewelry business, supported Ms. Lichi's passion for design and were as thrilled as she was when she won a full scholarship to the Art Institute of Fort Lauderdale.
Upon graduation, Ms. Lichi founded her design firm, Perla Lichi Design. She started slowly, taking on small projects such as model homes and local residences. Eventually, through much perseverance and hard work, she expanded into larger-scale projects around the country and internationally. Ms. Lichi now has showrooms in Coral Springs and Fort Lauderdale, FL, and Toronto, Canada.
Although she describes her personal style as "gutsy, determined and not shy," Ms. Lichi always listens to her clients, careful to take into consideration their wants and needs when designing their spaces. "For my clients, I have unlimited time and patience," she said. "Designing one's home is very up front and personal, and I understand decisions are sometimes difficult. Professional interior design means learning about the client and understanding what the client wants."
Ms. Lichi is continually inspired by her love of fashion, bold jewelry and travel. From private residences to large homes on Star Island and in Miami and California estates to a 45,00-square-foot, custom A to Z design in South Africa and a 30,000-square-foot palace in the middle east, she transforms every project with her signature style, which is recognized around the world. Ms. Lichi's current projects include a luxurious senior living center as well as private residences and beach condos. She is also the author of numerous design books, including her newest, "Interior Design Inspirations: from Cottages to Castles."
A self-described workaholic, Ms. Lichi treasures the time she gets to spend with her close-knit family, including her sons, siblings and assorted nieces and nephews, as well as the many employees whom she considers to be an important part of her inner circle. But even when she's not working, Ms. Lichi's creative pursuits never stop. "There are moments when, like everyone, I need to pull back and relax," she said. "During these down times, I often pick up my over-sized knitting needles to create one of my signature fat yarn throws. Lately, I've been spending more time on original artwork and using it in my builder model and client work. I love to do montages."
Awards & Accomplishments: Art Institute of Fort Lauderdale Graduate; member of the American Society of Interior Designers (ASID), The Home Trust, Arbiters of Fine Taste, National Association of Home Builders (NAHB) | Builders Association of South Florida (BASF), Latin Builders Association (LBA) |; Gold Coast Builders Association, Prism Winner;Board of Directors: Art Institute of Fort Lauderdale (2008)
About IAW
The International Association of Women (IAW) is a global in-person and online professional networking platform that provides nearly one million women the forum, professional development, and services needed to thrive in an interconnected world. Through 100+ local chapters, International Chapters in several cities in China and 1000+ in person and virtual events, members cultivate valuable connections, develop professionally, and promote themselves and their businesses. Founded in Chicago in 2017, IAW is a division of Professional Diversity Network, Inc., an online network tailored to provide diverse professionals in the United States with access to employment opportunities.
Source: International Association of Professional Women
Share:
---
Categories: Interiors and Decoration
Tags: designer, interior design, local residences, luxurious senior living center, model homes, personal style
---