International Association of Women Recognizes Nicole Hanna as a 2019-2020 Influencer
Nicole Hanna, Executive Director of Vineyard Henderson, joins networking organization
Press Release
-
updated: Jan 30, 2019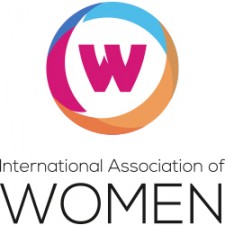 Chicago, January 30, 2019 (Newswire.com) - ​​The International Association of Women (IAW) recognizes Nicole Hanna as a 2019-2020 Influencer. She is acknowledged as a leader in healthcare. The International Association of Women (IAW) is a global in-person and online networking platform with nearly one million members, 1000+ in person and virtual events, over 100 Local US based Chapters and International Chapters in several cities in China.
"I'm pleased to welcome Nicole into this exceptional group of professional women," said IPDN President and IAW Spokesperson Star Jones. "Her knowledge and experience in her industry are valuable assets to her company and community."
In 1995, Nicole Hanna began a career in nursing. While she loved helping others, she felt a stronger pull to work with patients in post rehabilitation. "I was able to take my clinical training and partner that with fitness, nutrition and rehabilitation to high risk and unwanted clients to produce exceptional results," she said.
For nearly 13 years, Mrs. Hanna ran her company, J. Nicole's Personal Training and Post-Rehabilitation in Brevard County, FL, where she served her community in numerous ways, including partnering with local police academy cadets and military personnel to help those who struggled with physical training requirements; working with morbidly obese clients to help prepare them for weight loss surgery; partnering with local gyms to create various fitness programs with a focus on children, women and seniors; and offering in-home rehabilitation services to seniors.
"When I closed my business in 2012, I was given an opportunity to work in a large senior community that I had contracted with over the years and fell in love with the model of assisted living," Mrs. Hanna said. "I served our independent living, assisted living and memory care community and decided to pursue my dream of becoming an executive director."
As a business owner and administrator, Mrs. Hanna has honed her skills in business management, assisted living administration, financial management, human resource information systems, team development and leadership, virtual dementia training, regulatory oversite, vendor management, supply order management, business projection and development, startup operations and new business development, and multiple territory management. As a Certified Dementia Practitioner, she holds numerous other industry certifications.
Since relocating with her family to Las Vegas last August, Mrs. Hanna has been working with Valeo Senior, where she is leading the opening of a future memory care community in Henderson, NV. As the Executive Director of Vineyard Henderson, she will be responsible for the overall management of community operations via state, federal and county regulations, and company policies and procedures.
Although she acknowledges that senior healthcare and hospitality is one of the most challenging careers, Mrs. Hanna said it is one that offers the greatest rewards. "Every day in the life of dementia is unknown therefore learning to capitalize on the 'moments' and share in the memories we are given an opportunity to create gives everyday meaning and purpose," she said. "So much of what we do can be seen and felt in our community. I feel blessed to be given such an opportunity to serve our seniors, to learn from their journeys in this lifetime and to cherish the time we have been given to create a culture that allows them to thrive to their highest potential."
As to the future, Mrs. Hanna's first goal is to see Vineyard Henderson 97-100% occupied by the end of 2019, and hopes to achieve additional objectives over the next five years. "My second goal is to become the corporate trainer and educator for our company as a Certified Dementia Practitioner Trainer," she said.  "My third goal is to align myself for a corporate position with Valeo Senior. Ultimately, her five-year plan is to expand her reach with Valeo Senior and serve our corporation on a global stretch to serve all of our senior healthcare and hospitality communities to aid in providing the highest level of care around the globe."
Education & Accomplishments: M.B.A., Everest University-South Orlando; B.S., Everest University-South Orlando, Business Management & Marketing; A.A., Brevard Community College, Education & Computer Information Systems; Certified in CPR, First Aid and AED; Certified Dementia Practitioner; Virtual Dementia Trainer; Alzheimer's Association Certified Support Group Facilitator; Alzheimer's Association Certified First Responder; Florida Licensed Assisted Living Administrator; Trained Wellcoach; Elder Abuse Certified; Alzheimer's Disease and Related Disorders Certified; and numerous additional industry certifications and recognition.
About Vineyard Henderson
Vineyard Henderson is an assisted living community located in Henderson, NV specializing in care for those suffering with memory loss. Vineyard's Memory Care Communities marry thoughtfully designed spaces and features with individualized support—leaving your loved ones with more opportunities to renew, recall and relax. From medication management and 24/7 specialized staffing, to wellness-enhanced programs to promote independence and mobility, your loved ones will receive the encouragement and support they need, while providing you with peace of mind.​
About IAW
The International Association of Women (IAW) is a global in-person and online professional networking platform that provides nearly one million women the forum, professional development and services needed to thrive in an interconnected world. Through 100+ local chapters, International Chapters in several cities in China and 1000+ in person and virtual events, members cultivate valuable connections, develop professionally, and promote themselves and their businesses. Founded in Chicago in 2017, IAW is a division of Professional Diversity Network, Inc., an online network tailored to provide diverse professionals in the United States with access to employment opportunities.
Source: International Association of Professional Women
Share:
---
Categories: Seniors
Tags: assisted living, Certified Dementia Practitioner Trainer, memory care community, post rehabilitation, senior community, seniors
---