International Association of Women Recognizes Michelle Scullin Crute as a 2018-2019 Influencer
Michelle Scullin Crute, President and Chief Consultant at Leanbrella, joins networking organization
Press Release
-
updated: Jan 8, 2019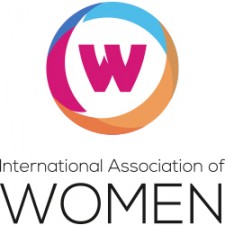 CHICAGO, January 8, 2019 (Newswire.com) - The International Association of Women (IAW) recognizes Michelle Scullin Crute as a 2018-2019 Influencer. She is acknowledged as a leader in entrepreneurship. The International Association of Women (IAW) is a global in-person and online networking platform with nearly one million members, 1000+ in person and virtual events, over 100 Local US-based Chapters and International Chapters in several cities in China.
"I'm pleased to welcome Michelle into this exceptional group of professional women," said IPDN President and IAW Spokesperson Star Jones. "Her knowledge and experience in her industry are valuable assets to her company and community."
Michelle Scullin Crute has spent her career working in operations and process improvement. For the past 15 years, she worked as an Engineer. While holding down various full-time positions, she would consult on the side, helping other businesses improve their processes and culture. Recently, Ms. Crute made the decision to step out on her own and start her own full-time consulting business.
"It's called Leanbrella, and the focus is mainly on operations consulting and facilitation or training and events for continuous improvement," Ms. Crute said. "My passion is people and culture change along with continuous process improvement. Neither can exist without the other, and many companies fail because they only focus on one and not the other."
In her role as President and Chief Consultant, Ms. Crute uses the skills she has honed. "I provide support and guidance to leadership teams that are trying to make change stick or improve the culture of their businesses," she said. "As an Engineer in the industry, I was always looked upon as someone to support facilitation of critical change, support cost reduction and 'look outside the box' for solutions." She continued, "My expertise is in the Toyota Production System/Lean Manufacturing, although I believe there are no experts and there's always something we can learn. I'm extremely organized and am a forward thinker, which helps in the facilitation of events and culture/process change."
According to Ms. Crute, helping business leaders find success has both its challenges and rewards. "There's nothing like seeing the light bulb turn on for a participant who finally 'gets it' and finds joy in their work," she said. "But making the change stick also can be the biggest challenge, because I often find that it isn't the change that's the problem, it's the people not wanting to release their control or power to assist the change's progress."
In addition to her consulting role at Leanbrella, Ms. Crute will be taking on the role of Adjunct Professor at the University of San Diego in the spring and creating coursework for Brigham Young University.
Making her own company successful enough to sustain her lifestyle while also maintaining work/life balance are Ms. Crute's goals for the future although she admits achieving both is no easy task. "I've gotten to the point in my life where I no longer want to 'die for a paycheck' (fabulous book BTW), but most jobs that have great work/life balance don't support a family. So, it's a rock and a hard place situation," she added.
Education & Accomplishments: Master of Science, Brigham Young University, Manufacturing Systems; Bachelor of Science, Brigham Young University, Manufacturing Engineering Technology; University of Utah, Six Sigma Green and Black Belt, Certification process; working toward a Ph.D. in Organizational Psychology
About IAW
The International Association of Women (IAW) is a global in-person and online professional networking platform that provides nearly one million women the forum, professional development, and services needed to thrive in an interconnected world. Through 100+ local chapters, International Chapters in several cities in China and 1000+ in person and virtual events, members cultivate valuable connections, develop professionally, and promote themselves and their businesses. Founded in Chicago in 2017, IAW is a division of Professional Diversity Network, Inc., an online network tailored to provide diverse professionals in the United States with access to employment opportunities.
Source: International Association of Professional Women
Share:
---
Categories: Operations
Tags: business culture, consulting, continuous improvement, engineer, make change stick, operations, process improvement
---