International Association of Women Recognizes Michell Rebel Reyes as a 2019-2020 Influencer
Press Release
•
updated: Feb 5, 2019
Michell Rebel Reyes, Sole Owner and President of REBELMC ENTERTAINMENT LLC, joins networking organization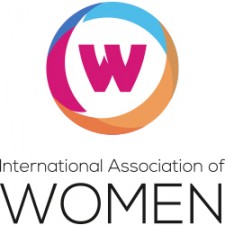 CHICAGO, February 5, 2019 (Newswire.com) - ​​​​The International Association of Women (IAW) recognizes Michell Rebel Reyes as a 2019-2020 Influencer. She is acknowledged as a leader in entertainment. The International Association of Women (IAW) is a global in-person and online networking platform with nearly one million members, 1000+ in person and virtual events, over 100 Local US based Chapters and International Chapters in several cities in China.
"I'm pleased to welcome Michell into this exceptional group of professional women," said IPDN President and IAW Spokesperson Star Jones. "Her knowledge and experience in her industry are valuable assets to her company and community."
A resident of Las Vegas, NV, Michell Rebel Reyes saw the need for an entertainment company that catered to the needs of women, particularly those in the LGBTQ community. "Here in Las Vegas, everything is mostly for men," she said. "For example, there is not one LGBTQ women's bar or a space for women to hold their events; everything has to be shared with the men and their spaces."
So, two years ago, Ms. Reyes founded REBELMC ENTERTAINMENT LLC, which provides themed pool and club parties, venues for all functions, party buses to local areas, and more, for women. "I promote it as being a safe environment for women and one that does not exploit them," she said. As the Sole Owner and President, Ms. Reyes is responsible for all aspects of the business, including customer service, sales, marketing and promotion.
"I am an MC (Mistress of All Events) and also a VJ/DJ," she explained. "I am able to MC the events and also VJ/DJ the parties." In addition to playing the music and showing music videos on a screen, Ms. Reyes ensures the correct sayings, such as personalized birthday greetings, flash across the screen as the video plays.
Although getting a company up and running is costly and a lot of work, Ms. Reyes is rewarded by the fact that she provides her clients with entertainment in a fun and safe environment. An active member of the LGBTQ community, she was a member of a committee in Chicago that brought the first Gay Games to the city. "I also started the Las Vegas Gay Chapter and got funding for it from one of the major credit card companies that I used to work for," Ms. Reyes said. "I was also the VP of the Betty's Outrageous Adventure, which is the largest LGBTQ women's club here in Las Vegas with a membership of over 3,000 members. My future goal is to have the first LGBTQ women's restaurant and nightclub in Las Vegas."
Education: Wirral Metropolitan College, England
About IAW
The International Association of Women (IAW) is a global in-person and online professional networking platform that provides nearly one million women the forum, professional development and services needed to thrive in an interconnected world. Through 100+ local chapters, International Chapters in several cities in China and 1000+ in person and virtual events, members cultivate valuable connections, develop professionally, and promote themselves and their businesses. Founded in Chicago in 2017, IAW is a division of Professional Diversity Network, Inc., an online network tailored to provide diverse professionals in the United States with access to employment opportunities.
Source: International Association of Professional Women
Related Media