International Association of Women Recognizes Melissa Porterfield as a 2018-2019 Influencer
Melissa Porterfield, Founder and CEO of Silk Mountain, Joins Networking Organization
Press Release
-
updated: Aug 10, 2018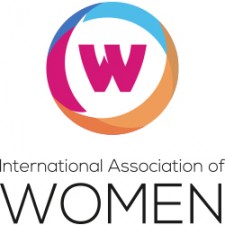 CHICAGO, July 25, 2018 (Newswire.com) - ​The International Association of Women (IAW) recognizes Melissa Porterfield as a 2018-2019 Influencer. She is acknowledged as a leader in entrepreneurship. The International Association of Women (IAW) is a global in-person and online networking platform with nearly one million members, more than 1,000 in-person and virtual events, over 100 local U.S.-based chapters and international chapters in several cities in China.
"I'm pleased to welcome Melissa into this exceptional group of professional women," said IPDN President and IAW spokesperson Star Jones. "Her knowledge and experience in her industry are valuable assets to her company and community."
Melissa Porterfield had always planned on eventually starting her own consulting firm where she would use the skills she honed during her extensive career working in corporate HR. "Then my last position was eliminated in November 2017 so I decided to take the plunge," she said. Ms. Porterfield started her company, Silk Mountain, one month later.
"After 20 years in HR with a number of companies in different industries, I had experienced many different corporate cultures and most of them were not great," she said. "We spend so much time at work that I believe a great culture both changes employees' lives for the better and makes companies better overall. Those experiences inspired me to put my focus on helping businesses, from start-ups to mid-size companies, either develop a great culture from the ground up or, in the case of more established organizations, transform their current culture into one that inspires greatness."
As founder and CEO of Silk Mountain, Ms. Porterfield is responsible for the day-to-day operations of the company, handling everything from marketing to sales to proposing solutions, implementing the work and managing the books. "I also try to find time to mentor new CEOs that are either in pre-launch or just getting started," she added. "I use my consulting, coaching and advisory skills the most with the C-Suite and then implement any HR solutions they need with a strong focus on company culture."
Although it is challenging being a solopreneur, getting her company up and running and not getting a regular paycheck, Ms. Porterfield is passionate about what she is doing and is excited about the future and her plans to grow her company. "My goal is to have a small firm of five full-time employees, with some focusing on HR and 1-2 others who will use the systems I've developed for culture assessments and transformation," Ms. Porterfield said. "I will also have a bookkeeper to handle all of the back-office requirements."
With a plan to write a book on how to use the principles of design thinking to transform a culture from where it is today to a culture that attracts, retains and satisfies the best employees and customers, as well as publish industry articles, Ms. Porterfield also plans to take on more speaking engagements, including one on Aug. 16 at the National Association of Women Business Owners.
"I will be speaking on building a strong company culture," she said. "This is for the Houston chapter. It will be professionally videotaped and will be available on both LinkedIn and my website."
Awards & Accomplishments: Master's, Sam Houston State University, Educational Leadership; SPHR, SHRM-SCP and the Myers-Briggs Type Indicator® facilitator certification
About IAW
The International Association of Women (IAW) is a global in-person and online professional networking platform that provides nearly one million women the forum, professional development and services needed to thrive in an interconnected world. Through more than 100 local chapters, international chapters in several cities in China and more than 1,000 in-person and virtual events, members cultivate valuable connections, develop professionally and promote themselves and their businesses. Founded in Chicago in 2017, IAW is a division of Professional Diversity Network Inc., an online network tailored to provide diverse professionals in the United States with access to employment opportunities.
Source: International Association of Women
Share:
---
Categories: Entrepreneurship
Tags: advisory skills, C-Suite, CEOs, coaching, consulting, corporate cultures, HR, mentoring, speaking engagements
---