International Association of Women Recognizes Lisa Bitsky as a 2019-2020 Influencer
Lisa Bitsky, President of Automated Design Corp., joins networking organization
Press Release
-
updated: May 14, 2019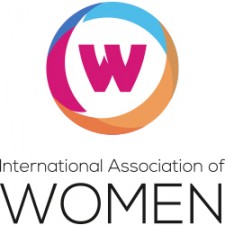 CHICAGO, May 14, 2019 (Newswire.com) - ​​​​The International Association of Women (IAW) recognizes Lisa Bitsky as a 2019-2020 Influencer. She is acknowledged as a leader in business. The International Association of Women (IAW) is a global in-person and online networking platform with nearly one million members, 1000+ in-person and virtual events, over 100 local U.S.-based chapters and international chapters in several cities in China.
"I'm pleased to welcome Lisa into this exceptional group of professional women," said IPDN President and IAW Spokesperson Star Jones. "Her knowledge and experience in her industry are valuable assets to her company and community."
Lisa Bitsky and her husband, Tom, founded Automated Design Corp. in 1986. Originally involved in the automotive industry, since 1992, the company has been a leader in the sporting goods industry.
"We still build custom automation for all manufacturing, but the sporting goods research, development and testing is our focus," said Ms. Bitsky, who has been president of the company since 2012. "We are fortunate to have a great group of customers around the world. More than 50% of our equipment goes overseas. We are respected for our innovation and talent. Our children grew up working at Automated Design and two of them are now vice presidents here."
In her role, Ms. Bitsky, who attended Colorado State University and Lewis University, handles the day-to-day operations of the business, including managing payroll, cash flow, insurance, human resource matters, banking and finance.
"My husband Tom handles the design and technical side of the equipment. Our oldest son, Tom Jr., is our lead programmer and software innovator, and our son Joe handles sales and design and oversees most projects," she said. "I am all about the team. We accomplish what we do because we listen to each other. We respect each other. Our employee turnover is very low. There are no stupid ideas. We build custom equipment. Most of the time, it is the first time these ideas have been approached. We know many of the pitfalls to avoid. Safety is a huge concern."
In business for more than 33 years, Ms. Bitsky and her family have built a solid reputation in the industry for excellence among both clients and employees. The company has earned three prestigious industry rewards: Exporter of the Year from the Governor of Illinois in 2013 and, in 2018, Continued Excellence in Exporting from the State of Illinois. The company was recently named the National SBA Exporter of the Year for Illinois and will receive the award on Thursday, May 16 at the Union League Club of Chicago.
With plans to expand their exports underway, Ms. Bitsky is excited about the company's future and its continued growth. "2018 was a record year for sales, and 2019 looks to be even better," she said. Nevertheless, she is looking forward to retirement in the near future. "We have had an exciting lifetime building Automated Design," Ms. Bitsky added. "Our boys are more than capable to take it over. I doubt we will ever walk away completely, but some vacations are in order and a lot more golf."
About IAW
The International Association of Women (IAW) is a global in-person and online professional networking platform that provides nearly one million women the forum, professional development and services needed to thrive in an interconnected world. Through 100+ local chapters, International Chapters in several cities in China and 1000+ in-person and virtual events, members cultivate valuable connections, develop professionally and promote themselves and their businesses. Founded in Chicago in 2017, IAW is a division of Professional Diversity Network, Inc., an online network tailored to provide diverse professionals in the United States with access to employment opportunities.
Source: International Association of Professional Women
---
Categories: Sports-related Business
Tags: development, equipment, exporter, exporting, overseas, research, sporting goods industry, testing
---