International Association of Women Recognizes Kristin Davidson's Contributions as Minneapolis-St. Paul Chapter President
Kristin Davidson, President of Ultra Green Packaging, has been successfully leading her Chapter for five years
Press Release
-
updated: Jun 18, 2019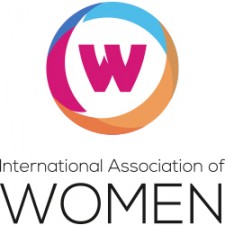 Chicago, June 18, 2019 (Newswire.com) - -- The International Association of Women (IAW) recognizes Kristin Davidson's contributions as Minneapolis-St. Paul Chapter President. She is acknowledged as a leader in this role. The International Association of Women (IAW) is a global in-person and online networking platform with nearly one million members, 1000+ in person and virtual events, over 100 Local US based Chapters and International Chapters in several cities in China.
"I'm pleased to acknowledge Kristin's outstanding leadership abilities," said IPDN President and IAW Spokesperson Star Jones. "Her knowledge and experience are valuable assets to her Chapter, its members and the local community."
In her role as President of IAW's Minneapolis-St. Paul Chapter for the last five years, Kristin Davidson has worked tirelessly to empower women to celebrate and elevate themselves and each other. "I encourage members to be the example of what 'stronger together' looks like when we champion all women...instead of compete with one another," she said.
Ms. Davidson is committed to using her resources to connect members with the right people who can help them achieve their goals. "If someone needs to write a new resume, I find someone to help them," she said. "If they want to work at General Mills, I reach out to my personal contacts to connect them with the right people" Whether it's looking for a new job, learning how to navigate LinkedIn or searching for a new accountant, she'll work hard to make the right connections.
"Networking is the single most important skill I share with my Chapter," she said. "I teach everyone to utilize their resources. If I can't help someone achieve their goal...I guarantee you I know someone who can! Or they know someone who can."
"Ms. Davidson said the most rewarding part of what she does as Chapter President is hearing  a member say she inspired them or gave them the confidence they needed. "To make a difference by helping women be the best version of themselves...well, I cannot even put it into words," she added. "It's fantastic."
The Minneapolis-St. Paul Chapter is also passionate about giving back to their community. Each year under Ms. Davidson's direction, the group has volunteered for the nonprofit, Feed My Starving Children.
Ms. Davidson began her career in Biotech/Pharma in the startup/rare disease space. "My work ethic and resilience served me well and, ultimately, led to a position in 2014 as Senior VP of Sales and Business Development for a startup manufacturing company in the sustainable food service packaging space," she said. "I remained in that role for 2.5 years before purchasing that company, Ultra Green Packaging, in 2017."
Last year was a big year for Ms. Davidson and her company. In 2018, she was chosen as a Finalist in the Emerging Leader category for the Made in MN Manufacturing Awards. And, Ultra Green Packaging won a MN Business of Manufacturing award for Sustainability.
Ms. Davison's future professional goals include increasing sales so she is able to provide more jobs and continue supporting Minnesota manufacturing. "Domestically, I would like Ultra Green Packaging to be the grab 'n go, take 'n bake and to-go packaging of choice for all supermarket deli's, QSR/Fast Casual and C-stores," she said. "Internationally, I would like to grow our existing business in Canada and Central and South America and expand into the Mexico market."
"I also plan to continue my role as Chapter President, and look forward to bringing even more women together and helping even more members succeed!" she added.
About IAW
The International Association of Women (IAW) is a global in-person and online professional networking platform that provides women the forum, professional development and services needed to thrive in an interconnected world. Through 100+ local chapters, International Chapters in several cities in China and 1000+ in person and virtual events, members cultivate valuable connections, develop professionally, and promote themselves and their businesses. Founded in Chicago in 2017, IAW is a division of Professional Diversity Network, Inc., an online network tailored to provide diverse professionals in the United States with access to employment opportunities.
Source: International Association of Professional Women
Share:
---
Categories: Packaging
Tags: chapter president, connections, manufacturing, members, Minneapolis, networking, packaging, St. Paul, women
---