International Association of Women Recognizes Kimberly Petschen, PMP, PMI-ACP, SPC 4 as a 2018-2019 Influencer
Kimberly Petschen, Managing Director of Agile Transformations at Agile Agents of Change (AAOC), joins networking organization
Press Release
-
updated: Aug 14, 2018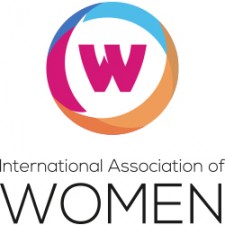 CHICAGO, August 14, 2018 (Newswire.com) - The International Association of Women (IAW) recognizes Kimberly Petschen as a 2018-2019 Influencer. She is acknowledged as a leader in business. The International Association of Women (IAW) is a global in-person and online networking platform with nearly one million members, 1000+ in person and virtual events, over 100 Local US-based Chapters and International Chapters in several cities in China.
"I'm pleased to welcome Kimberly into this exceptional group of professional women," said IPDN President and IAW Spokesperson Star Jones. "Her knowledge and experience in her industry are valuable assets to her company and community."
Kimberly Petschen admits to being a "closet science nerd," who as a young girl, loved to experiment and figure out how things worked. As she got older, she had a keen interest in computers, math and engineering. Ms. Petschen's mother recognized this and enrolled her in Upward Bound, a science-based college preparatory program funded by the US Department of Education. The program targets high school students from low-income and minority households and first-generation college candidates with an interest and potential to succeed in STEM careers.
Also encouraged by her mentors, Bruce and Sharyn Schelske, the former Directors of TRiO Upward Bound at the University of Minnesota, Ms. Petschen went on to pursue a degree in Management Information Systems (MIS), becoming part of the first graduating class of the highly ranked Carlson School of Management. "Bruce and Sharon were extremely supportive of me when I was a teenager and helped build the work ethic that is often compared to the Energizer Bunny because I 'keep going and going,'" she said.
Ms. Petschen embarked on a career formulating and delivering IT and digital solutions to complex business problems and spent more than 20 years leading organizational change through strategic IT solution delivery. Six months ago, Ms. Petschen, who earned a number of industry certifications, including PMP, PMI-ACP, SPC 4, started her consulting firm, Agile Agents of Change, LLC. As Managing Director of Agile Transformations, she leads a team of skilled professionals who coach individuals and businesses, guiding them to make the necessary changes to deliver value quickly to their customers, while achieving desired business outcomes.
Among her many responsibilities, Ms. Petschen works tirelessly to develop and maintain custom learning material for her clients, and mobilize leaders to support knowledge workers during transformation efforts. She prepares and delivers interactive training classes, and provides advice and mentoring to in-house coaches and mentoring services to her clients.
"I also manage the day-to-day operations of my consulting firm, including client acquisition, recruiting agents of change and hiring administrative assistants," she said. "I am a transformation artist, skilled at communicating vision and guidance in an audience-specific manner, meaning I can tailor the same message accordingly, whether I am speaking to an individual, team, management or executive leadership audience. I am also skilled at improvisation and storytelling, so every speaking engagement and training class is a unique and immersive experience for my audience."
Although it can be challenging to work with people who are often resistant to change, Ms. Petschen is rewarded when she is able to help clients realize that change can be positive. As she continues to grow her business, plans for the future include recruiting 12 more Agile Agents, enhancing her online presence, participating in more speaking engagements, inspiring young girls and women by telling her own story and developing a coaching certification program based on her professional training in theater acting.
"I am combining the direction I received while preparing to perform on stage in front of a live audience with the group facilitation techniques I've learned during my many years in project management," Ms. Petschen said. "My certification program enables upcoming trainers and coaches to teach Lean thinking and Agile methodology to companies that want to deliver high-quality products faster and want happier employees who want to stay with them. My goal is to inspire participants to actively engage in lifelong learning and to embrace mistakes as a way to 'fail forward' because changing direction ultimately leads to the path of successful outcomes for all involved."
Awards & Accomplishments: Bachelor of Science, University of Minnesota, Carlson School of Management, Business, Management Information Systems; University Center for Performing Arts, Performing Arts, Acting, Voice Artist, Standup Comedy; The Academy, Green IT Application Architect; Project Management Institute, Project Management Professional, Agile Certified Practitioner; Scaled Agile, Inc., SAFe 4.5 Program Consultant, Scaled Agilist, Enabled Scaled Product Owner Product Manager; Women in Technology International (WITI), Former Program Chair
About IAW
The International Association of Women (IAW) is a global in-person and online professional networking platform that provides nearly one million women the forum, professional development and services needed to thrive in an interconnected world. Through 100+ local chapters, International Chapters in several cities in China and 1000+ in person and virtual events, members cultivate valuable connections, develop professionally, and promote themselves and their businesses. Founded in Chicago in 2017, IAW is a division of Professional Diversity Network, Inc., an online network tailored to provide diverse professionals in the United States with access to employment opportunities.
Source: International Association of Women
Share:
---
Categories: Training and Coaching
Tags: Agile, change, coaching, consulting, IT, managing, mentoring, speaking engagements, STEM, Upward Bound
---