International Association of Women Recognizes Kelly Vaughan as a 2018-2019 Influencer
Kelly Vaughan, Owner of JAG Products, Inc., join a networking organization
Press Release
-
updated: Aug 28, 2018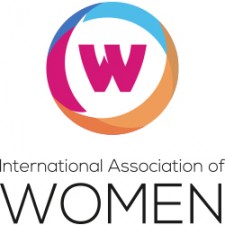 CHICAGO, August 28, 2018 (Newswire.com) - The International Association of Women (IAW) recognizes Kelly Vaughan as a 2018-2019 Influencer. She is acknowledged as a leader in entrepreneurship. The International Association of Women (IAW) is a global in-person and online networking platform with nearly one million members, 1000+ in person and virtual events, over 100 Local US-based Chapters and International Chapters in several cities in China.
"I'm pleased to welcome Kelly into this exceptional group of professional women," said IPDN President and IAW Spokesperson Star Jones. "Her knowledge and experience in her industry are valuable assets to her company and community."
It was while vacationing on a Montana ranch about 18 years ago when Kelly Vaughan met someone who would change the course of her life. "One of the wranglers working at the ranch was Jim Gravelle," she said. "You could tell he had a true passion for what he did. It was an instant connection, and we could talk for hours."
After he told her about his idea for improving electric fencing, she was impressed with his 'out of the box' thinking. "By the time the week at the ranch came to an end, Jim surprised me on the last day by declaring we were now 'partners!'" said Ms. Vaughan. "That is how JAG Products, Inc. began."
Sadly, in 2003, Mr. Gravelle died right before they were to meet with their first retail customer. As hard as it was, Ms. Vaughan knew she needed to keep their dream alive, and so she forged ahead with the business. Through hard work and perseverance, Jim's electric fence insulator became a reality," she said. "It became known as the INVERSE™ Insulator. The name inverse mean 'change position, direction or course' and that is the heart of JAG, that was what Jim's insulator idea does, and that is what is ever present in our lives…change."
Today, Ms. Vaughan manages the day-to-day operations of the business, including product design and development, marketing, manufacturing, and distribution. "I use the skills I have learned from working in the corporate world for 30 years and as an entrepreneur to build longevity and lasting relationships and to create opportunities for learning and listening to what the industry needs next," she said. She has gained confidence in her own abilities and is proud to have found success in such a male-dominated industry. She finds it rewarding to be able to inspire others by her story and to be a part of those organizations that work to rescue livestock such as those who are dedicating their time and limited resources to saving horses who need a safe place and time to heal.
"My future goals are to continue to grow and develop JAG Products, Inc. into the 'What's next' space," said Ms. Vaughan. "Possibly becoming a place for the next upcoming entrepreneurs and idea-makers to have a place to launch from."
Awards & Accomplishments: Awarded US Patent for theINVERSE™ Insulator
About IAW
The International Association of Women (IAW) is a global in-person and online professional networking platform that provides nearly one million women the forum, professional development, and services needed to thrive in an interconnected world. Through 100+ local chapters, International Chapters in several cities in China and 1000+ in person and virtual events, members cultivate valuable connections, develop professionally, and promote themselves and their businesses. Founded in Chicago in 2017, IAW is a division of Professional Diversity Network, Inc., an online network tailored to provide diverse professionals in the United States with access to employment opportunities.
Source: International Association of Women
Share:
---
Categories: Animal Rights
Tags: electric fencing, entrepreneur, insulators, inverse, marketing, product development, ranch, rescue livestock
---