International Association of Women Recognizes Kelley Phipps, M.Ed., as a 2019-2020 Influencer
Kelley Phipps, Senior Instructional Designer at Optum, joins networking organization
Press Release
-
updated: Feb 13, 2019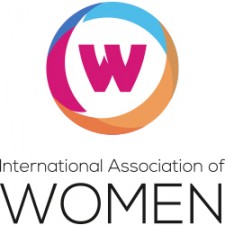 CHICAGO, February 13, 2019 (Newswire.com) - The International Association of Women (IAW) recognizes Kelley Phipps, M.Ed., as a 2019-2020 Influencer. She is acknowledged as a leader in business. The International Association of Women (IAW) is a global in-person and online networking platform with nearly one million members, 1000+ in person and virtual events, over 100 Local US based Chapters and International Chapters in several cities in China.
"I'm pleased to welcome Kelley into this exceptional group of professional women," said IPDN President and IAW Spokesperson Star Jones. "Her knowledge and experience in her industry are valuable assets to her company and community."
Kelley Phipps has more than 30 years of experience in training and instructional design and is passionate about what she does. "I have been interested in training delivery and instructional design for most of my adult life," she said. "My love of working with adults began during my undergraduate degree, during which I worked as a writing lab tutor for students with remedial needs and/or low English proficiency."
After college, Ms. Phipps pursued a career in corporate America and has held numerous positions in the financial and insurance industries where her focus has always been on training and development. "I have pursued every opportunity I have had to help people succeed in the workplace since graduation," she said.
In 2012, Ms. Phipps joined Optum, a leading information and technology-enabled health services business dedicated to helping make the health system work better for everyone. As Senior Instructional Designer, she helps clients achieve their production and financial goals. "I do this by understanding their objectives, analyzing how their teams are performing against those objectives and then helping to plan solutions to bridge the gap," she explained.
From writing training materials to working alongside clients, Ms. Phipps addresses the client's needs and finds solutions to improve performance. "Additionally, I work within my team of instructional designers to assist with tools, professional development and collaborative learning," she said.
Using the skills she has honed throughout her career, Ms. Phipps is adept at thinking both conceptually and strategically, and looks at things both analytically and creatively. She understands the bigger picture and is able to break it down into actionable items to accomplish the desired goals.
"I might use many processes, such as gap, task and skills analyses, measuring ROE/ROI, designing assessments, and general instructional design theories; but at the end of the day, it is about knowing when and how to use the right tools for the situation at hand. Action follows thought," she said.
As in any career or endeavor one undertakes, there are always challenges, noted Ms. Phipps, but she has always faced obstacles with determination and confidence. And the rewards her career affords her far outweigh any challenges. "I take very great pleasure in knowing that what I do designing training materials has a multiplicative effect," she said. "Hypothetically, imagine that ten trainers use one book I have written, and those ten trainers facilitate learning for 100 students each in a year. Further, assume that each of those 1,000 students has 10,000 customer interactions over the course of the year. I have indirectly affected those 10 million customers." Ms. Phipps added, "At Optum, our goal is to help people be well. I help people be well. That is very rewarding. The fact that I accomplish this by doing something I love so dearly is just icing on the cake."
Passionate about her career, Ms. Phipps does not see herself changing course but is open to new opportunities to lead and to help others succeed. "Organizationally, I want to be in a place where I can have the most impact on newer designers," she said. "I believe I can help to advance my profession within my organization through peer development. More broadly, I can affect others through writing articles and speaking. Nothing is more contagious and inspiring than an enthusiastic love for what you do. My goal is to be contagious."
Education & Accomplishments: Master of Education, Capella University, Human Performance Improvement; Bachelor's, Northwest Missouri State, English
About IAW
The International Association of Women (IAW) is a global in-person and online professional networking platform that provides nearly one million women the forum, professional development and services needed to thrive in an interconnected world. Through 100+ local chapters, International Chapters in several cities in China and 1000+ in person and virtual events, members cultivate valuable connections, develop professionally, and promote themselves and their businesses. Founded in Chicago in 2017, IAW is a division of Professional Diversity Network, Inc., an online network tailored to provide diverse professionals in the United States with access to employment opportunities.
Source: International Association of Professional Women
---
Categories: Business Process Management
Tags: instructional design, senior instructional designer, training and development, training delivery
---