International Association of Women Recognizes Jennifer Cole as a 2019-2020 Influencer
Press Release
•
updated: Dec 3, 2019
Jennifer Cole, CEO/Designer at JennCole Designs, joins networking organization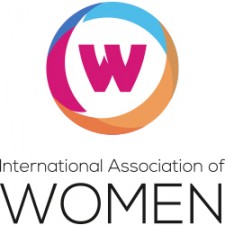 CHICAGO, December 3, 2019 (Newswire.com) - ​The International Association of Women (IAW) recognizes Jennifer Cole as a 2019-2020 Influencer. She is acknowledged as a leader in entrepreneurship. The International Association of Women (IAW) is a global, in-person and online networking platform with more than 100 local chapters, international chapters in several cities in China, and 1,000+ in-person and virtual events.
"I'm pleased to welcome Jennifer into this exceptional group of professional women," said IPDN President and IAW Spokesperson Star Jones. "Her knowledge and experience in her industry are valuable assets to her company and community."
"I've never been interested in anything else except fashion," said Jennifer Cole. "It is my first love!"
Ms. Cole grew up in the small town of Prentiss, MS, where she was one of seven children. Inspired by her mother, who sewed to help support the family, Ms. Cole started sewing at age 12, learning all she could from her mom. "I can remember her making school uniforms for Piney Wood school and I would do all the pant hems," she said. Since the family was poor, her clothes were often homemade or hand-me-downs, and Ms. Cole used her talents with a needle to make stylish changes to her clothes.
With dreams of someday moving to New York since she knew it was the fashion capital, Ms. Cole got a degree in Fashion Marketing from Alcorn State University in Lorman, MS. In 1990, she opened an alteration shop in Mississippi. "In 2002, I expanded my alteration shop and opened the doors to the first full-fledged African American bridal salon in the state of Mississippi," Ms. Cole said.
In 2010, she made the bold decision to follow her original dream. She closed her shop, left family and friends in Mississippi and moved to New York. She enrolled at the prestigious Art Institute of New York to study fashion design, and eventually started her own design label. "In 2017, I launched my first bridal collection," she added.
Today, Ms. Cole is CEO and Designer of JennCole Designs in New York, where she uses her skills in design, sewing, pattern-making and business to design and create custom wedding and formal gowns. "I use all my skills to give the best customer service experience to every customer and my creativity and artistic abilities to create the perfect gown for their special day," she said.
Although, as an African American female small business owner, Ms. Cole has faced some challenges, including trying to balance all she does with her personal and family life, she has persevered. She is rewarded by being able to do what she loves and seeing her customers' eyes light up and a smile on their face when they try on their dress. "My love for fashion and the bridal industry is what makes me so good at what I do," she said. "It's not a job for me, it's my passion. It's my gift!"
As for her future goals, Ms. Cole hopes to have her dresses in other stores and boutiques in the country and around the world. Passionate about giving back to teenage girls who are interested in fashion like she was, Ms. Cole is working with Victor Lawton, Executive Director/Co-Founder of The Taste of AfriKa, an organization focused on international cultural unification. "Under The Taste of AfriKa, Mr. Lawton has created another group for modeling and fashion designed just for teenage girls called "N.A.M.E," Nubian African Model Experience, which I will help spearhead," she said. Ms. Cole will help mentor the young girls and plans to donate $100 from every dress she sells to the organization. "I will go to Africa from time to time to help with shows and help mentor the girls," she added.
Featured in The Knot NY Spring/Summer & Fall/Winter Magazines 2019, and for 2020 The Midtown Gazette, Jenn Cole Designs will be showing at The Wedding Salon Bridal Showcase and giving away a bridal gown. Brides have to register at the show for the drawing and be present to win on Feb. 3, 2020, at the NY Metropolitan Pavilion, 125 West 18th Street, New York, NY 10011.
Education & Accomplishments: Alcorn State University, Fashion Merchandising; The Art Institute of New York City, Fashion Design; Certified WBE, Women-Owned Business Enterprise; Certified Wedding Business Ideas Master Class
About IAW
The International Association of Women (IAW) is a global in-person and online professional networking platform that provides women the forum, professional development and services needed to thrive in an interconnected world. Through 100+ local chapters, international chapters in several cities in China, and 1,000+ in-person and virtual events, members cultivate valuable connections, develop professionally, and promote themselves and their businesses. Founded in Chicago in 2017, IAW is a division of Professional Diversity Network, Inc., an online network tailored to provide diverse professionals in the United States with access to employment opportunities.
Source: International Association of Professional Women
Related Media