International Association of Women Recognizes Jane McClain as a 2018-2019 Influencer
Jane McClain, Owner/Trainer of Fitness For Your Lifestyle, LLC, joins networking organization
Press Release
-
updated: Sep 18, 2018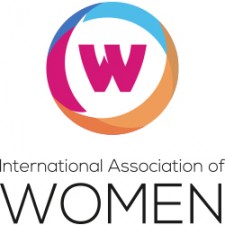 Chicago, September 18, 2018 (Newswire.com) - ​The International Association of Women (IAW) recognizes Jane McClain as a 2018-2019 Influencer. She is acknowledged as a leader in entrepreneurship. The International Association of Women (IAW) is a global in-person and online networking platform with nearly one million members, 1000+ in person and virtual events, over 100 Local US based Chapters and International Chapters in several cities in China.
"I'm pleased to welcome Jane into this exceptional group of professional women," said IPDN President and IAW Spokesperson Star Jones. "Her knowledge and experience in her industry are valuable assets to her company and community."
While working at a fitness facility, Jane McClain noticed with dismay how other trainers were treating their clients and knew she could do better. "Most of them bought into the 'no pain, no gain' idea regardless of the client's ability," she said. "I found that troubling to say the least. One of my regular clients suggested I just start my own business and train people in their homes and I could start with her. So, with one client I decided to go for it!"
In 2007, Ms. McClain, who is a Veteran of the U.S. Navy, founded Fitness For Your Lifestyle, LLC, where she works with clients one-on-one in their homes, and offers fitness classes and running/walking training to help them achieve their desired level of fitness. "My greatest skill is being able to communicate and connect to people easily," she said. "I enjoy people of all ages and backgrounds, I am a 'people' person! My passion is to connect, listen and encourage them with their health and fitness goals."
As sole proprietor of her business, Ms. McClain is responsible for every aspect of the company, including marketing, managing, training, teaching, creating, networking, scheduling, and accounting. "It's a lot and I enjoy most of it," she said. To ensure she has enough time to dedicate to her clients' fitness needs, Ms. McClain often enlists the help of experts in the areas of bookkeeping, social media, etc.
Ms. McClain recently relocated to the Eastern Shore of Maryland from Tulsa, OK, so she is eager to grow her clientele and is looking forward to connecting with health providers, fitness facilities and members in her new community. "I am working on launching a Walk into Wellness course, scheduling walking and running workshops and introducing my Golf Fit program," she added.
Awards & Accomplishments: Bachelor of Arts, Metropolitan State University, Adult Training and Development; The University of Memphis, Chemistry; Associate of Arts, Century College; ACSM Certified Personal Trainer; Exercise is Medicine Certified; Certified Core Fitness Expert; Certified Functional Movement Screen Test; RRCA Certified Running Coach; Certified ChiRunning/ChiWalking Instructor
About IAW
The International Association of Women (IAW) is a global in-person and online professional networking platform that provides nearly one million women the forum, professional development and services needed to thrive in an interconnected world. Through 100+ local chapters, International Chapters in several cities in China and 1000+ in person and virtual events, members cultivate valuable connections, develop professionally, and promote themselves and their businesses. Founded in Chicago in 2017, IAW is a division of Professional Diversity Network, Inc., an online network tailored to provide diverse professionals in the United States with access to employment opportunities.
Source: International Association of Professional Women
---
Categories: Exercise and Physical Fitness
Tags: chirunning, chiwalking, classes, eastern shore, fitness, lifestyle, Ma, one-on-one training, running, walking
---