International Association of Women Recognizes Jamie Goff as a 2019-2020 Influencer
Jamie Goff, Business Banking Officer-AVP at U.S. Bank, joins networking organization
Press Release
-
updated: Apr 24, 2019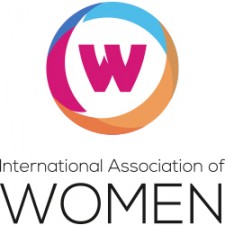 CHICAGO, April 24, 2019 (Newswire.com) - ​​​The International Association of Women (IAW) recognizes Jamie Goff as a 2019-2020 Influencer. She is acknowledged as a leader in banking. The International Association of Women (IAW) is a global in-person and online networking platform with nearly one million members, 1000+ in person and virtual events, over 100 Local U.S.-based Chapters and International Chapters in several cities in China.
"I'm pleased to welcome Jamie into this exceptional group of professional women," said IPDN President and IAW Spokesperson Star Jones."Her knowledge and experience in her industry are valuable assets to her company and community."
Jamie Goff entered the world of banking at the age of 20. "I continued on this path via a management training program and discovered I enjoyed assisting and working with individuals to help better their present and future financial outlook," she said. "It has been my career and passion ever since."
For nearly two years, Ms. Goff has held the position of Business Banking Officer-AVP at U.S. Bank, the fifth-largest bank in the country. Since joining the company in 2012 as a Business Development Manager/Branch Manager, Ms. Goff has achieved the top 1% and top 10% of U.S. Bank within consecutive years. Prior to joining U.S. Bank, she was with Citi for nearly ten years.
In her leadership role, Ms. Goff is responsible for conducting commercial lending for small to mid-sized businesses of $10 million in revenues. "I help with ensuring our clients' banking needs, from commercial and equipment lending, to deposits and cash and treasury management," she added. An excellent communicator, she uses her skills in this area as she works with internal and external clients and partners through the loan process. "This really helps me conduct and convey to all parties involved where we are within the process to ensure we can accomplish the goal at hand," Ms. Goff said.
"I am also an expert relationship builder," she went on. "I thrive on not only gaining, but retaining clients in such a high-demand, fast-paced, competitive business. My relationship abilities ensure that I can connect in the right manner to guarantee our clients feel informed, valued and appreciated, and not stressed or pressured."
Passionate about U.S. Bank and what it can offer, Ms. Goff works hard to gain the trust and confidence of potential clients. "Understanding the process and not just the lowest rate is vastly important in any economy market and telling our story is one that can be both challenging and rewarding," she admits. "This mission is set out daily. We want to touch the lives of those we can help."
Ms. Goff's plans for the future include being involved with the full portfolio management of clients. "This will allow me to enjoy lasting relationships with clients, assist them with their growing companies and be the liaison to help them accomplish those important goals," she said.
Education & Accomplishments: Bachelor of Science, University of Cincinnati in Ohio, Health Management
About IAW
The International Association of Women (IAW) is a global in-person and online professional networking platform that provides women the forum, professional development and services needed to thrive in an interconnected world. Through 100+ local chapters, International Chapters in several cities in China and 1000+ in person and virtual events, members cultivate valuable connections, develop professionally, and promote themselves and their businesses. Founded in Chicago in 2017, IAW is a division of Professional Diversity Network, Inc., an online network tailored to provide diverse professionals in the United States with access to employment opportunities.
Source: International Association of Professional Women
Share:
---
Categories: Banking, Finance, Insurance
Tags: banking, banking needs, business banking officer, clients, commercial lending, financial outlook
---